Everybody wants to grow their revenue. But, to drive the growth your ecommerce business craves, constant business and technical innovation is required. Innovative companies are constantly pushing the boundaries of their infrastructure—especially payment processors—to expand into new markets, geographies, and business lines.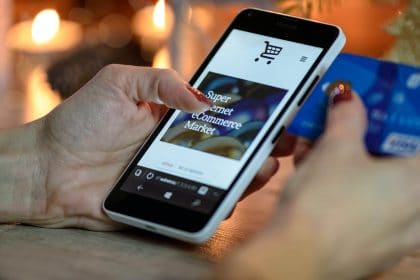 In theory, the idea of a single payment platform is appealing to eCommerce business owners because of its simplicity. However, having multiple payment processors offers you several advantages and opportunities to grow your revenue—and that's the goal, right?
Consumers like choice; in fact, 9 out of 10 people enjoy having the opportunity to use a variety of payment methods when they are making an online purchase. In addition, 73% of online consumers decide whether they will make a purchase with a company based on the payment types they accept. So, if your potential customer wants to use PayPal and you don't offer it, sorry, buddy!
Here are some reasons why your eCommerce store should implement more than one payment processor.
MAKE SHOPPING EASIER FOR YOUR CUSTOMERS
When it comes to checking out, you have almost secured the sale, so you want to make sure nothing causes your customer to second guess their purchase; this means making the checkout process as convenient as possible. One way to do this is to have multiple payment methods. As we mentioned above, if customers can't find their preferred payment method, they will often abandon their cart, and you will lose a sale.
Something also important to consider is the growth of mobile commerce purchases and payments. Millennials and Gen Z both have a big affinity for mobile payments, especially those made through mobile wallets like Venmo. If you want to see more mobile success for your eCommerce business, take advantage of the trend and offer at least one payment processor that gives consumers the convenience of mobile shopping.
SHOPPERS CAN USE THEIR FAVORITE PAYMENT METHOD
Most shoppers have a preferred payment type. For example, some may want to build their cashback points on their favorite credit card, or another might only trust an Automated Clearing House (ACH) payment from their phone. Whatever it is, multiple gateways allow you to customize more payments for your customers.
Most online stores accept major credit cards and ACH payments; the payment methods you add after will depend on some other factors. What's suitable for your store might not work for another, so ask yourself these questions:
1. Are your products digital or physical?
2. Do you sell low-volume high-cost products or high-volume low-cost products? A processor's cost per transaction can have a significant effect on your profit.
3. What is the generation of most of your customers? Different generations tend to prefer different payment methods.
Asking yourself questions like these will help match your product and customer needs to the right payment processor. You will know if it is a good match if it customizes the shopping experience, lowers purchase barriers, and increases sales.
YOUR CUSTOMERS FEEL SAFER GIVING YOU THEIR DATA
Safety is the number one priority in a payment processor. That's a processor's main job—to encrypt customer data and transmit it securely. So, before you sign on with a payment processor, you need to make sure it is PCI compliant because, after all, your customer's data is your responsibility.
Aside from actual data security, multiple payment processors create a sense of security for your customers. Many customers will abandon their cart if they don't trust a website with their credit card information, but having multiple gateways can help with this issue of trust.
Having multiple processors signals to consumers that you are trustworthy. The trust associated with specific companies like PayPal is transferred to you when you use them as a processor. The more payment processors you offer, the higher you're the level of perceived legitimacy, professionalism, and trust.
MAKE MORE MONEY INTERNATIONALLY
One of the greatest advantages of an eCommerce store, as opposed to brick and mortar, is the ability to sell your product all around the world. So, if you aren't maximizing this opportunity—you need to! To support international selling, you're going to want multiple payment processors since they vary by nation, region, and currency.
For example, Alipay is one of the most popular payment processors in China. So, having a payment gateway that doesn't support it would isolate you from a huge market.
In order to expand your online store into foreign markets, you need payment processors that can help you deal with different currencies. Convenience and trust are greatly increased when customers are able to make purchases in their local currency. So, you are going to need a processor that can convert your site's currency into local ones.
YOU HAVE BACKUP IF (WHEN) SOMETHING GOES WRONG
Picture this, it's Cyber Monday, you're in the middle of a record-breaking sale surge, and suddenly your payment gateway crashes. What's your backup plan? Are you going to let your business lose hundreds or thousands of dollars worth of sales? Having multiple payment processors acts as insurance in case one gateway decides to shut down on you.
Payment gateway crashes happen more often than you might think, so having the ability to funnel customers from one gateway into another could be your saving grace.
Having multiple payment processors for your eCommerce store offers tons of benefits for your customers and your business, but of course, there are some downsides you need to keep in mind.
Payment gateways can do more than just process a payment. For example, you can use payment processors in your eCommerce store to collect more customer data. Certain payment processors have different capabilities that can provide you with a wide range of analytical data.
For example, one gateway might allow you to segment customers based on things like their country, currency, payment method, etc. This data can help you make better-informed business decisions and help you optimize every transaction.
INCREASED TIME AND MONEY COSTS
Obviously, when you have multiple processors, you also have multiple contracts, integrations, and setups. What this means for you is more paperwork and more oversight. You will have to not only keep track of but also pay multiple processing fees, monthly memberships, and transaction costs.
This little road bump is why many business owners, especially new ones, choose a combined payment processor like PayPal. It lets you accept different payment forms and includes an aggregated merchant account that combines your funds with other merchants. This type of account is easy to set up and has fewer monthly fees, but its cost per transaction rate is higher.
HARDER TO GET VOLUME PRICING
Payment processors have volume pricing plans, meaning that your rate will be lower if you sell more often. Breaking into a gateway's high sales bracket to lower your business's cost is a lot easier with a single payment gateway. Splitting your sales among multiple processors takes more time to reach the same sales volume goal.
Although these downsides are definitely important to consider, you can see how the benefits clearly outweigh them. Multiple payment processors for your eCommerce store offer tons of opportunities and advantages to make your eCommerce store more profitable. And, lucky for you, we deliver payment options that remove shopping cart friction and design websites that promote sales. In addition, we are well versed in many processors like Apple Pay, PayPal, Square, Amazon Pay, and Google Pay and can help integrate them into your eCommerce website. Contact us today!