Make handwashing fun again.
CHALLENGE
The American Cleaning Institute (ACI) and the Centers for Disease Control and Prevention (CDC) teamed up to teach the importance of handwashing and good cleaning practices. The old website was a dated resource library of printable posters, handouts, and more, but did little to engage their audience.
SOLUTION
New Target expanded the brand guide for the program and created a flexible, engaging, website that's easy to use and provides digital resources and games in addition to the traditional poster and handout downloads.
Through discovery, we gained a strong understanding of the importance of digital tools and their usage in today's classrooms. This knowledge allowed us to propose resources and games that work for the intended audience of classroom students.
Our design process focused on usability and discoverability. We also wanted to reinforce the feeling of cleanliness and tip our hat to the flow of water through the use of subtle animations.
Designing with smaller Chrome books and tablets in mind, we simplified layouts and created a bright, cheerful, clean, website that influences real-world behaviors for users.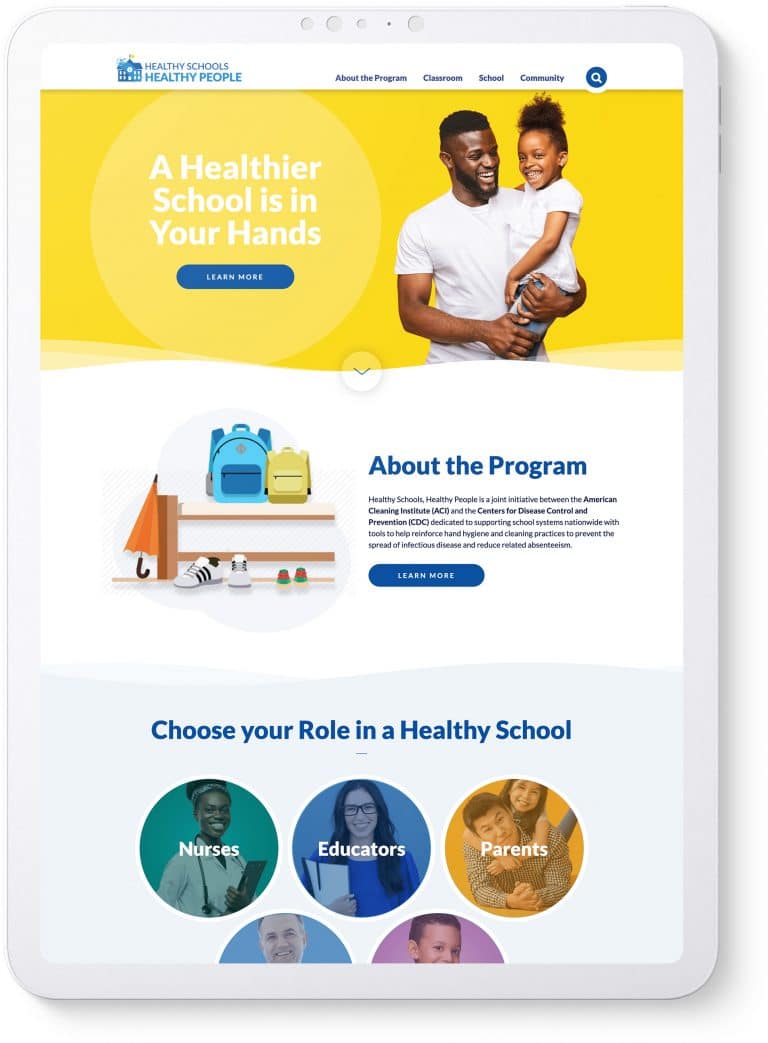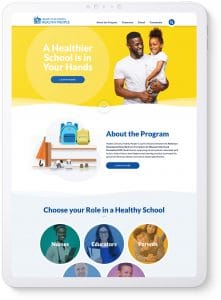 We chose WordPress for this website because of its intuitive admin interface and flexible framework.
Creating games that work across browsers and devices required attention to detail. From simple quizzes to drag and drop sorting games to a word search that allows users to highlight the letters in a grid to find handwashing terms, our development team brought our creative vision to life in a unique, fun website.