Knowledge, the brightest light of all.
CHALLENGE
The DAR Museum showcases multiple innovative art exhibits each year, containing insights into amazing historical stories. During the COVID-19 pandemic, the DAR pivoted to bring their new exhibit to life online.
SOLUTION
New Target worked collaboratively with DAR staff to create an insightful digital experience that replicated the planned immersive physical experience.
Our goal was to create an immersive digital experience across devices. We wanted to recreate the feelings that visitors would normally experience when they walk into a museum and mirror the physical dimensions with user journeys and user flows.

Part of the excitement of a museum is the sense of discovery and being able to truly engage with the pieces in the exhibits. The challenge in an online environment is to recreate this experience as closely as possible.

As you enter the Museum's virtual exhibit, you're greeted by a melody of ticking, timeworn clocks and the warm embrace of softly-dimmed, yellow Edison lights.
The exhibit is showcased in large, open halls filled with interesting stories. Dark curtains and cream walls highlight the artwork and historical pieces that brought electrification and light to the country.
We designed the website to recreate a similar experience, with a frictionless information architecture, contrasting warm and bright colors, all the while with the historical photography and artwork front and center.
Moving from one web page to the next is like wandering the halls of their historic houses, smooth and scenic.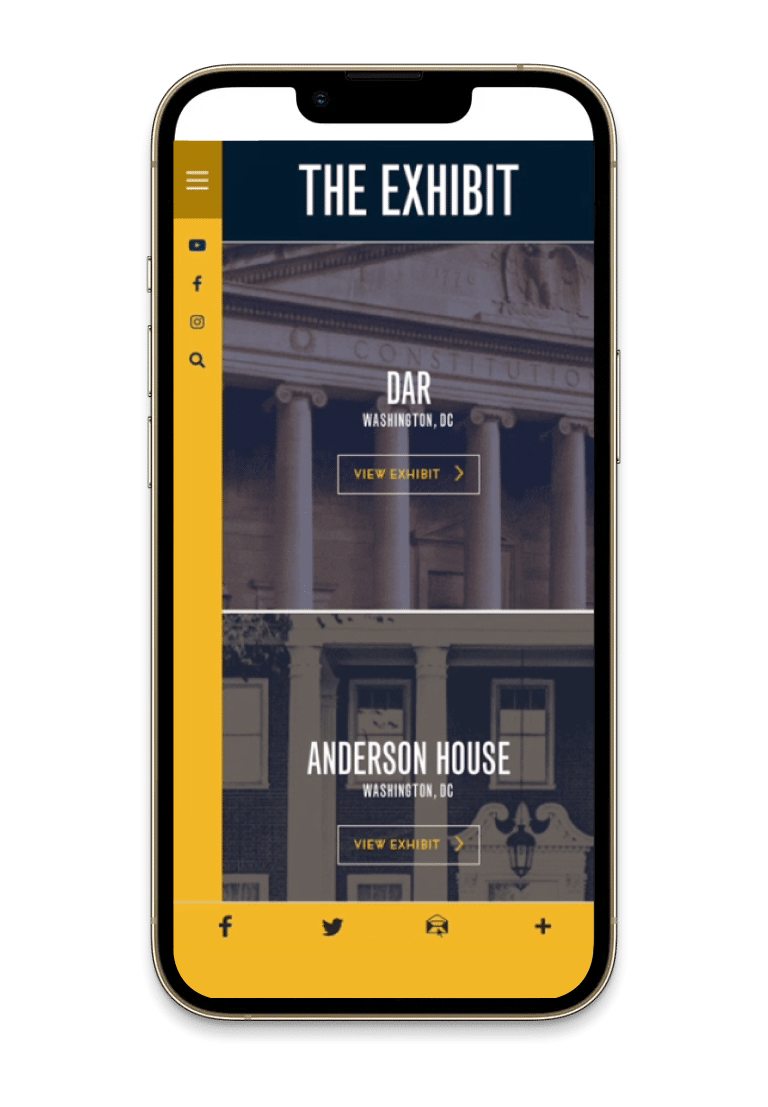 The website uses Drupal to manage content and provides a familiar framework for the DAR team. Given the website's use of high-res images, our team took care to ensure that the website loaded quickly without losing image quality. As a result, the site achieved an A+ in GTmetrix.
For smaller devices, we did not just resize but re-engineered all features and calls to action (CTAs) to be within a thumb's length away.
Our hosting and development teams work seamlessly and integrate continuously during all our website projects. Having hosting engineers on staff whose sole focus is the environment in which the software lives is a benefit of our integrated full-service digital agency beyond those focused on design alone. We're providing modern hosting architecture for DAR within New Target's cloud to provide industry-leading load times and performance in support of the overall member experience.