Global health and wellness, scientifically.
CHALLENGE
Our challenge was to connect available products, research, and knowledge to customers seeking health and wellness supplements for various needs and to provide best-in-class eCommerce features and functionality (i.e., better payment processing, shipping integrations, and lightning-fast loading speeds) while at the same time meticulously migrating user profile data to continue to reveal related products.
SOLUTION
New Target used customer data to create customer flows. We re-platformed Quicksilver Scientific from Magento to WooCommerce and integrated a number of third parties that make running an eCommerce business more efficient.
The main goal of this project was to give Quicksilver Scientific's staff increased control over their products, payments, and marketing funnel capabilities.
We started the project by reviewing their current anonymized customer behavioral data—reevaluating drop-offs and entry points. This enabled a new website information architecture that works with both the customers' needs and the organization's sales goals. Then, from here, we designed systems around the data.
Website Design & Creative Vision
There's something to be said about how eloquent meticulously-placed white spaces can bring out bright splashes of color throughout the website experience. Quicksilver recently rebranded their product line with bright colors on a neutral base and needed their website to match the modern and lively palette. Through various rounds of collaboration, user-centered web design, our unique systems design process, and the masterminds in our creative and engineering departments, we gave the Quicksilver team a well-rounded, product-centered, eCommerce platform.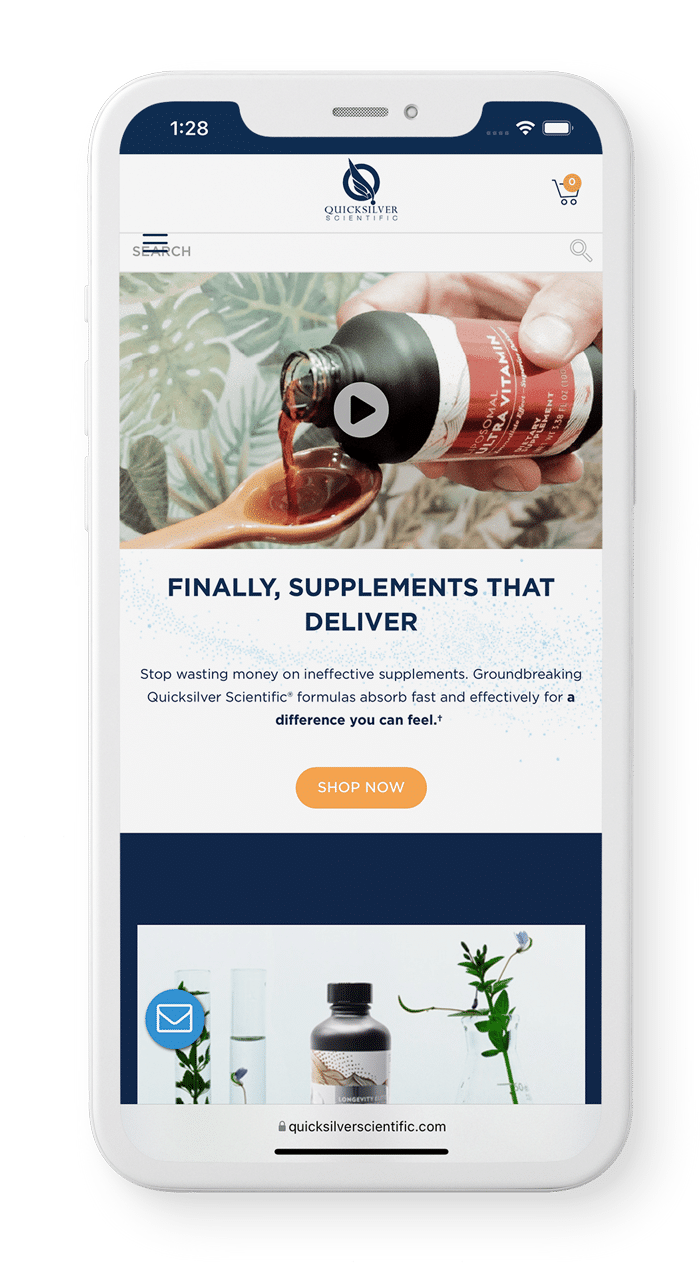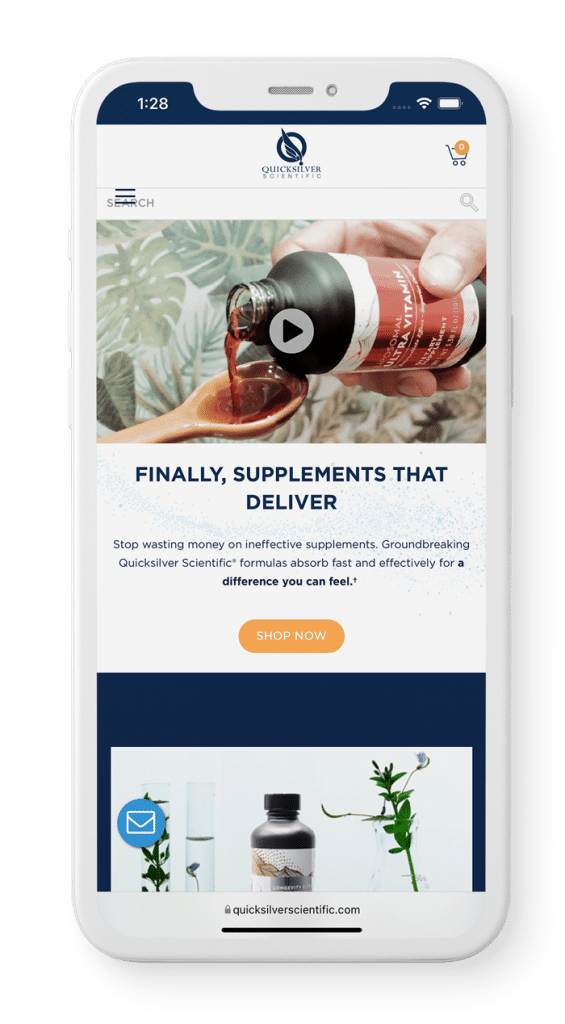 Once the creative direction was established, we began migrating thousands of entries to the new system along with customers, reviews, and other media. The New Target development team integrated with all of their preferred third parties for a seamless customer journey. These changes in their tech stack have effectively doubled their sales and increased several important KPIs.
Quicksilver has customers and franchisees all over the world. So, on top of all the design and development work ahead of us, we needed to set them up with a wicked-fast and secure hosting network and work with their multiple regional distributors, including Asia and Europe.