A cross-channel vision for your brand's creative.
Our creative connects people to organizations and causes. Our creative is memorable and meaningful. With every technology project or digital campaign, our goal is to not just design an aesthetically pleasing experience, but to design the creative your audience really wants. 
We write and design creative that can translate to various digital platforms and across channels. Your media consumption as a consumer is diverse across a number of platforms in a number of places. Does your organization's media reflect this? Are you using cross-channel thinking in your creative process? Our multi-disciplinary team's creative thinking is not bound to one media type.
Your websites, social and other channels all benefit from our creative process. Whether emotive or cerebral, we design to your audience's needs first and then create media that marries function with the form. Contextual creative design is a thing. It's our thing. And it works.
Through collaboration, ideation, and research, we inject meaning and passion into brands, propelling them forward in memorable ways. We do this using a methodology that has delivered ambitious solutions to complex digital marketing and communication challenges.  
Discover. Define. Develop. Deliver. 
Discovery and definition afford us, the collective us, the opportunity to diverge in our thinking to create truly innovative ideas for ambitious goals. Focusing on developing and delivering provide detailed direction to design the right creative. In our hands, this design process has produced engaging creative for the brands you know, and the nonprofits you love. 
Cavnue combines technology and road infrastructure to unlock the full potential of connected and autonomous vehicles. New Target has helped bring a preview of that vision online. 
being memorable starts here
A successful creative project should be based on data and guided by a larger strategy.
From the start, our creatives and strategists will guide you through our discovery process based on the Framework for Innovation.
We ask the why, for whom, and how might we questions, and we'll answer them together. 
Through our creative process we'll work with you to create your most memorable experience yet.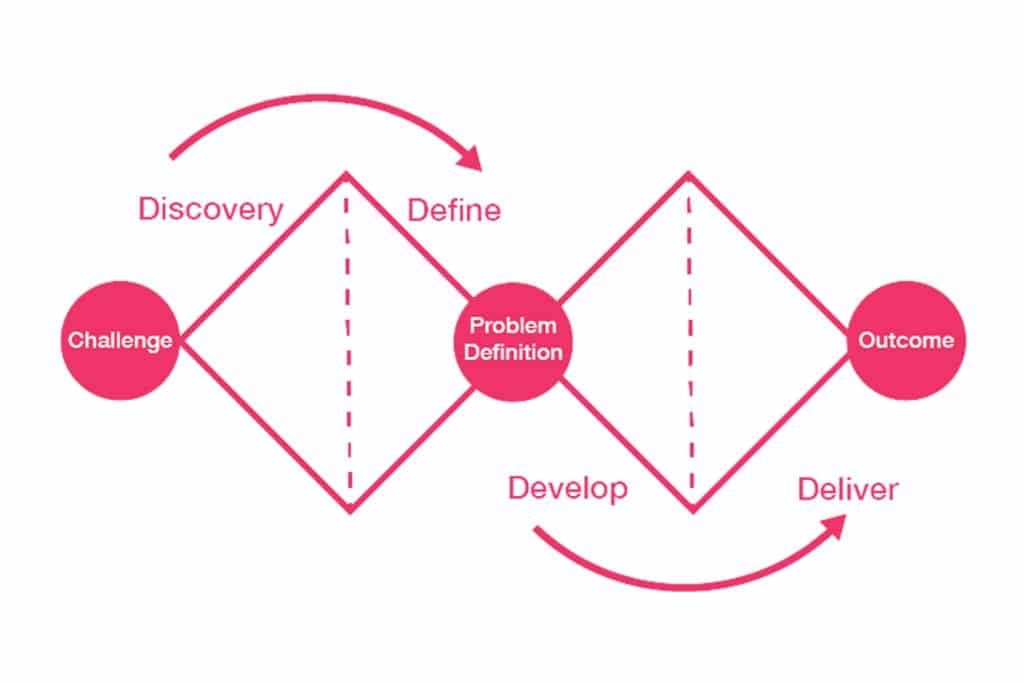 Let's talk about how we can help you