Modular, secure websites that scale with you.
Online sales, lead generation, professional development, global outreach, and more have all been achieved by Drupal websites we've designed and developed.
Drupal's strength lies in its very core API-based architecture. Its development philosophy complements ours. No technology is an island, like no agency is. Working well with others, whether technology or people, transforms good to great. Integrating services efficiently due to Drupal's API-first model is a primary reason it still leads the way when it comes to designing and developing advanced website ecosystems. Drupal turns informational websites into engaging communication hubs.
Drupal is not just your developer's sandbox. It works well for marketing and communication professionals too. Drupal's core content authoring tools leaped forward in recent years, just as its other core features continue to advance thanks to a global developer community, of which we are an important contributor.
Drupal's core features are multiplied by its robust module ecosystem and integrations. From authoring and SEO tools like Yoast, Gutenburg, Google Analytics, to digital marketing integrations with HubSpot, Mailchimp, Salesforce, and more, we're ready to show you how Drupal can achieve your ambitious goals.
As a leading Drupal agency, we've designed Drupal websites for the brands you know and the nonprofits you love from our offices in Washington D.C. and Los Angeles, Ca. We have the Drupal experience and engineers to design, build, or migrate your next website or intranet to Drupal.
Contact us to chat about your Drupal project. Drupalistas now serving, you.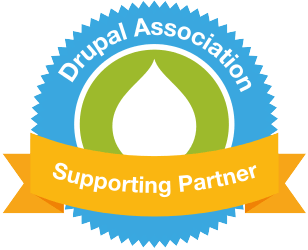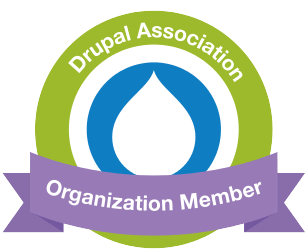 Promoting math programs online.
MATHCOUNTS provides engaging math programs to U.S. middle school students of all ability levels to build confidence and improve attitudes about math and problem-solving. New Target built a Drupal-based integrated website for math lovers everywhere.
Understanding Drupal 9's expanded core and which production-ready contributed modules will deliver the best results is essential to any successful Drupal 9 migration and development project.
By providing shared, dedicated, cloud, and a variety of related hosting plans to fit our clients' needs, you can rest assured that your Drupal website will always have the light on.
We monitor every aspect of your Drupal installation from server level to application level and beyond, 24/7, 365 days per year.
New Target has been developing in Drupal for years, and we have frequently sponsored, spoken at, and attended DrupalCon, Drupal GovCon, BADCamp, and D.C., Orange County, and Los Angeles meetups. We know Drupal.
Contact our agency if you're looking for Drupal engineers to plan a project before it's started, assess an at-risk timeline or budget, or determine the rescue plan for your stalled website project. We have helped large companies, global nonprofits, and national associations make the right decisions to meet their short- and long-term goals.
1,000,000 or more nodes to organize, migrate, and quality control? Migrating to Drupal 9? Publish thousands of nodes per day? No problem. Our migration strategies, techniques, and experience with large-scale migrations will give you implementation skill honed from the technology trenches.
Let's talk about how we can help you