Own search, increase visibility, & get discovered.
We'll help increase your search marketing rankings, optimize your search listings, and improve your active qualified traffic. Our team focuses on how to best help you get discovered by humans and search bots.
Our disciplined, data-driven approach sets you up for success. We analyze, strategize, implement, test, and evolve to improve your search rankings. Through SEO and SEM, we'll help maximize your exposure to your most qualified audience.
Contact us to find out how we can work together to increase your reach, expand your influence, and drive more conversions.
Creating a more sustainable energy future.
Standard solar is a national leader in renewable energy. They use their resources and expertise to increase the development, funding, ownership, and operation of commercial and community solar projects nationwide. New Target has helped Standard Solar stay top of mind through a robust search marketing effort that delivers.
How we increase search visability
When SEO is paired with search advertising you can truly own a SERP. From responsive text ads to call-only ads we'll help you connect and convert users starting with search.
We create content (and empower others to do the same) that adds value to people. Content that ranks well and engages with people. Content that's structured in a way that works and ranks.
We help you increase your visibility on search by increasing your visibility across websites and platforms. Having an off-site SEO strategy and plan is imperative to ensuring your content has the maximum reach and your domain authority is high.
Conversions require clicks and having a plan to improve click-through rates (CTR). We'll work with you to identify where your users are dropping off and implement solutions to improve CTR throughout your user journey.
We're a Google Partner certified agency. We'll take your digital reporting to the next level with Google Analytics 4 by setting it up, defining goals & conversions, and integrating all your 1st and 3rd party data sources into the web's best analytics tool, GA4.
Our integrated team creates websites that convert. A big part of this is ensuring there's a strong technical SEO foundation in place. From site speed to responsiveness to structured data and usability our team prioritizes technical SEO in everything that we do.
We help nonprofits maximize their search efforts through Google Grants. From bidding strategists that allow you to increase CPC to ad variations that allow you to connect with donors, we're here to help you expand your brand and increase your online giving.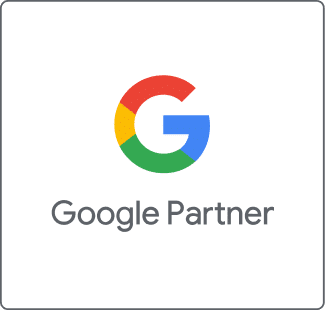 We've been a Google Partner for over a decade and have Google Ads, Google Analytics, Google Tag Manager and digital marketing certified experts on staff.
We'll help maximize your exposure to your most qualified audience, the right way.
You scrolled this far, so you might as well chat with us.