In today's digital age, online presence has become essential for small businesses to succeed. One way to do this is by utilizing Google My Business, a free tool provided by Google that helps businesses manage their online presence across Google, including search and maps. By creating a profile, small businesses can improve their local search visibility, increase brand awareness, and better engage with their customers.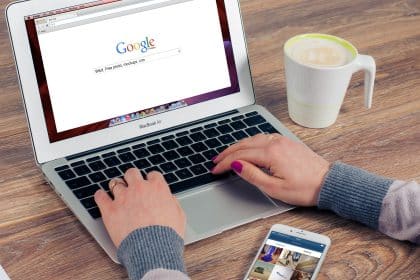 8 Benefits of Google My Business
1. Increased visibility
By creating an account, you can increase your online presence and make it easier for potential customers to find your business on Google Search and Maps. This increased visibility can help your business get noticed by more people, leading to more traffic and sales.
2. Better search engine ranking
Google My Business listings are often displayed prominently in search results, which can improve your search engine ranking and increase your website traffic. This is because Google prioritizes businesses with complete and accurate information on their listing, making it easier for customers to find relevant information.
3. Improved customer engagement
You can use it to communicate with customers by responding to reviews, answering questions, and providing updates about your business. This type of engagement can help you build trust with potential customers and improve customer loyalty.
4. Free marketing
Google My Business is a free platform that allows you to showcase your business, including photos, hours, and reviews, to potential customers. This type of marketing can be highly effective, especially for small businesses that don't have large marketing budgets.
5. Increased customer trust
It allows customers to see reviews and ratings from other customers, which can help build trust in your business. This is because customers are more likely to trust the opinions of their peers than a business's advertising messages.
6. Valuable insights
Google My Business provides valuable insights into how customers are finding and interacting with your business, which can help you make informed decisions about your marketing strategy. These insights can include data on how many people are clicking through to your website, how customers are finding your business, and what keywords people are using to search for your business.
7. Mobile-friendly
Google My Business is optimized for mobile devices, which is important as more and more people use their smartphones to search for local businesses. This means that your business listing will be easy to view and navigate on a mobile device, making it more likely that potential customers will engage with your business.
8. Connect with customers across multiple channels
Google My Business allows you to connect with customers across multiple channels, including Google Search, Maps, and Google+. This can help you reach a wider audience and engage with customers on platforms they are already using.
Setting Up Google My Business
Creating a profile is easy and straightforward. To set up a profile, businesses need to follow these steps:
Go to google.com/business and sign in with a Google account.
Enter the business's name and address.
Verify the business's location.
Provide additional information, such as the business's hours, phone number, and website.
Verify the business's ownership.
Best Practices
To make the most out of Google My Business, businesses should follow these best practices:
Consistency in Business Information: Businesses should ensure that their information is accurate and consistent across all online platforms, including their website and social media accounts.
Regular Updates and Posts: Regularly updating the profile with new photos, posts, and updates can help businesses stay relevant and engaged with their customers.
Encouraging Customer Reviews: Positive customer reviews can help businesses build trust and credibility. Encouraging customers to leave a review on the profile can help improve their online reputation.
Responding to Reviews: Responding to customer reviews, both positive and negative, shows that the business is listening and cares about their customers' opinions.
Case Studies: Several small businesses have successfully used Google My Business to improve their online presence and increase sales. For example, a local bakery in New York saw a 60% increase in website traffic and a 20% increase in sales after optimizing their Google My Business profile.
Google My Business is a valuable tool that can help small businesses improve their online presence, increase brand awareness, and better engage with their customers. By following best practices and regularly updating the profile, businesses can increase their chances of appearing at the top of local search results and ultimately increase sales. For additional help or to fully optimize your profile contact us today.