This week, our Web Insights blog is being taken over internally by our Digital Marketing Manager, Mark Mobley! Mark attended Digital Summit Los Angeles and shares his insights, stories, and takeaways.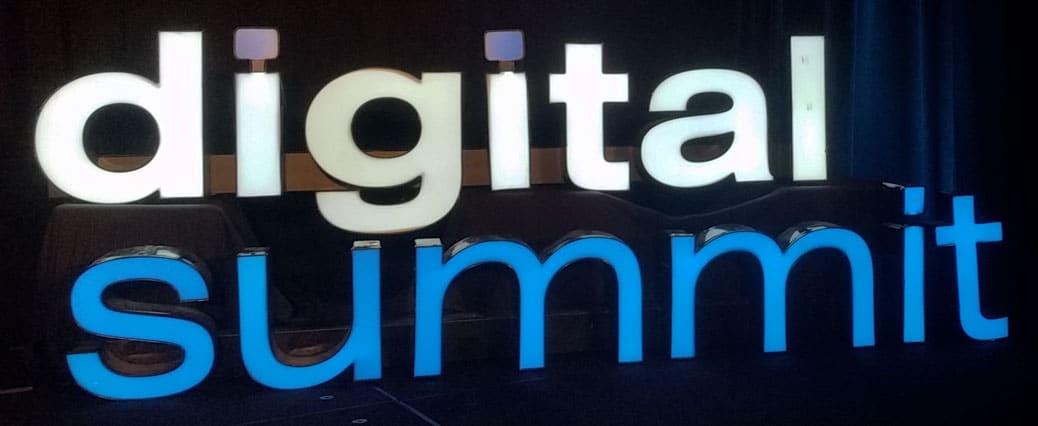 Hi, my name is Mark Mobley, and I'm the Digital Marketing Manager at New Target. I'm super excited to be able to share my marketing conference experience on the Web Insights blog. As the Digital Marketing Manager, I work as part of our marketing team to support our clients with lead generation, content development, digital strategy, paid advertising, and website optimization projects. In the ever-changing and shifting digital marketing industry, staying up to date with the latest strategies and trends is extremely important. So, I took the opportunity to expand my knowledge by attending the 2-day Digital Summit Los Angeles conference at the Skirball Cultural Center. This was my first Digital Summit experience, and I was excited to hear speakers share their perspectives.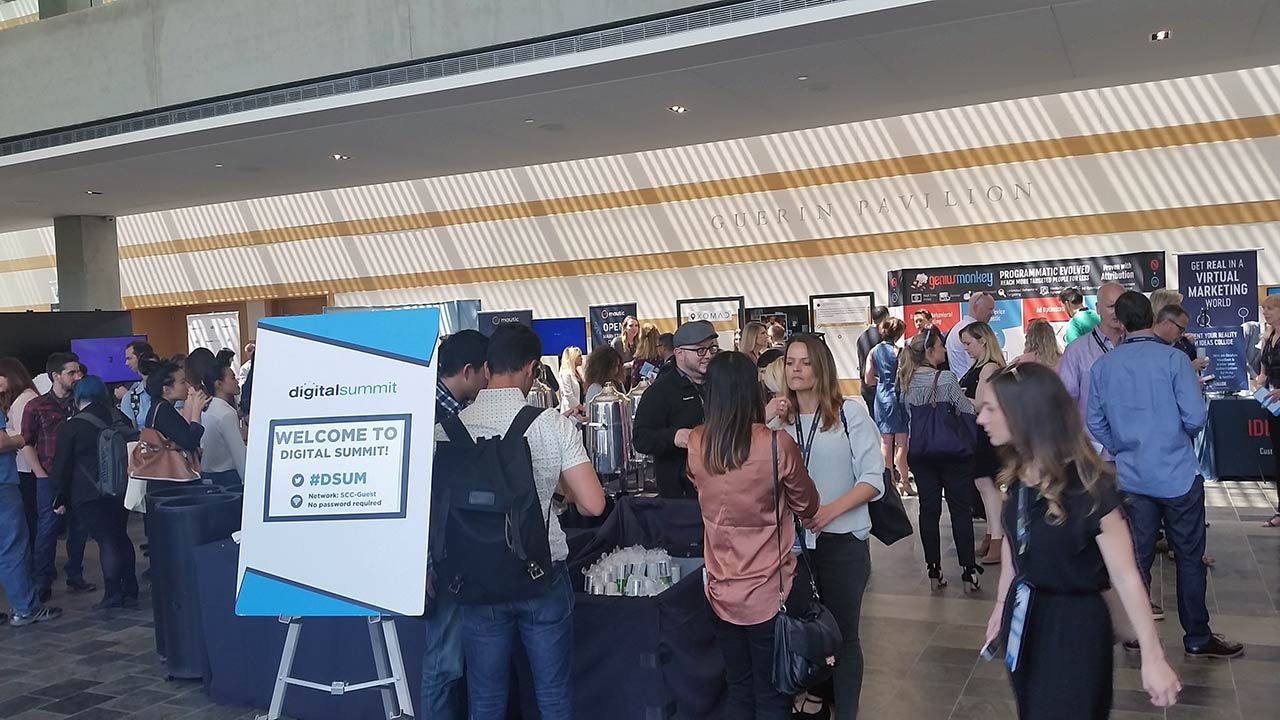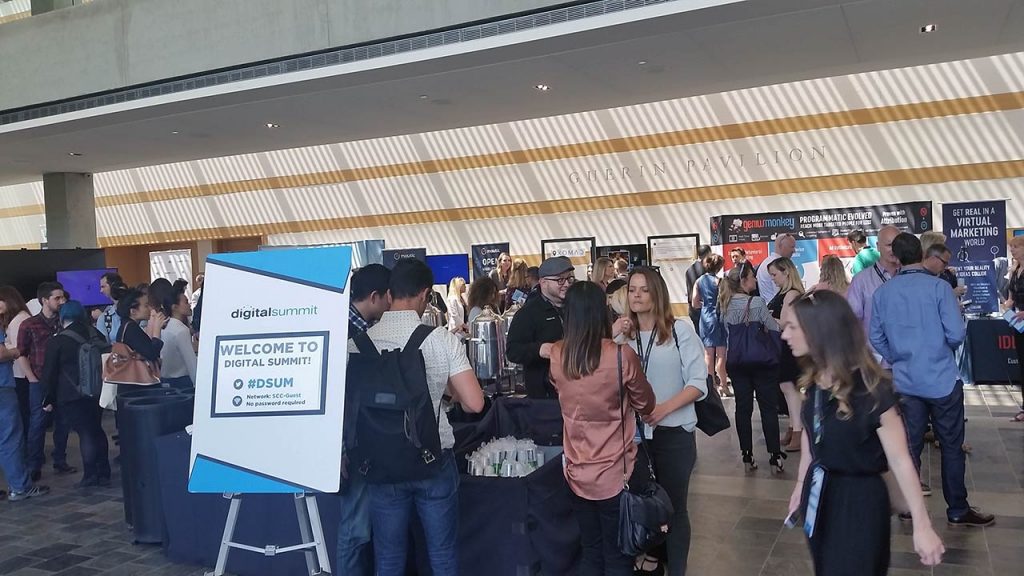 I kicked off the first day of the summit with the morning workshop, "SEO of Today: What Really Moves the Needle" which focused on Search Engine Optimization (SEO). Mindy Weinstein, President of Market MindShift, lead the session on how to create a SEO strategic plan step by step. The first place to start is by looking under the hood of your website. Weinstein discussed the importance of assessing that the site's technical requirements are in good shape for the first phase of the SEO plan. This includes verifying your website is mobile friendly, loads quickly, and doesn't have broken links. Once the site's foundation and speeds are excellent, you're ready to move onto SEO optimizations that build on your site's health: website structure, on-page optimizations, and site content. When it comes to content, she emphasized the importance of auditing your site, seeing which pages are doing well, and looking for opportunities to improve content for your visitors.
SEO Plan Steps
1. Resolve Technical and Site Speed Issues
2. Understand User/Personas
3. Do Keyword Research and Competitor Analysis
4. Do a Content Audit
5. Review Website Structure and On-Page Optimization
6. Develop Content for Your Audience
Weinstein shared the tools that she uses to conduct her SEO audits and review site content. I'm glad to say that I'm familiar with many of the tools as we use them to provide insight and recommendations to our clients like the Google PageSpeed tool. She shared new tools like Keywords Everywhere that we'll be testing and incorporating into our marketing processes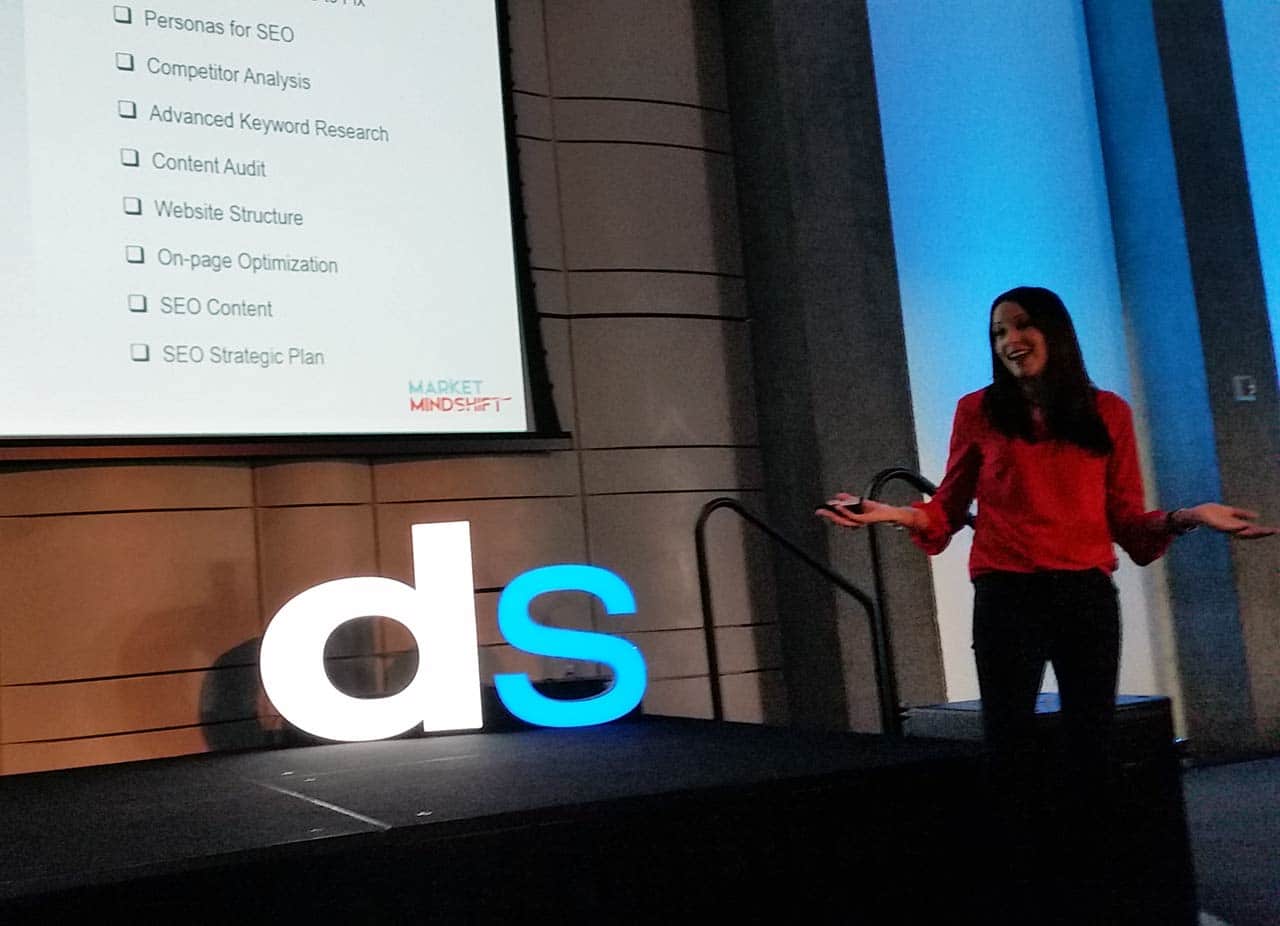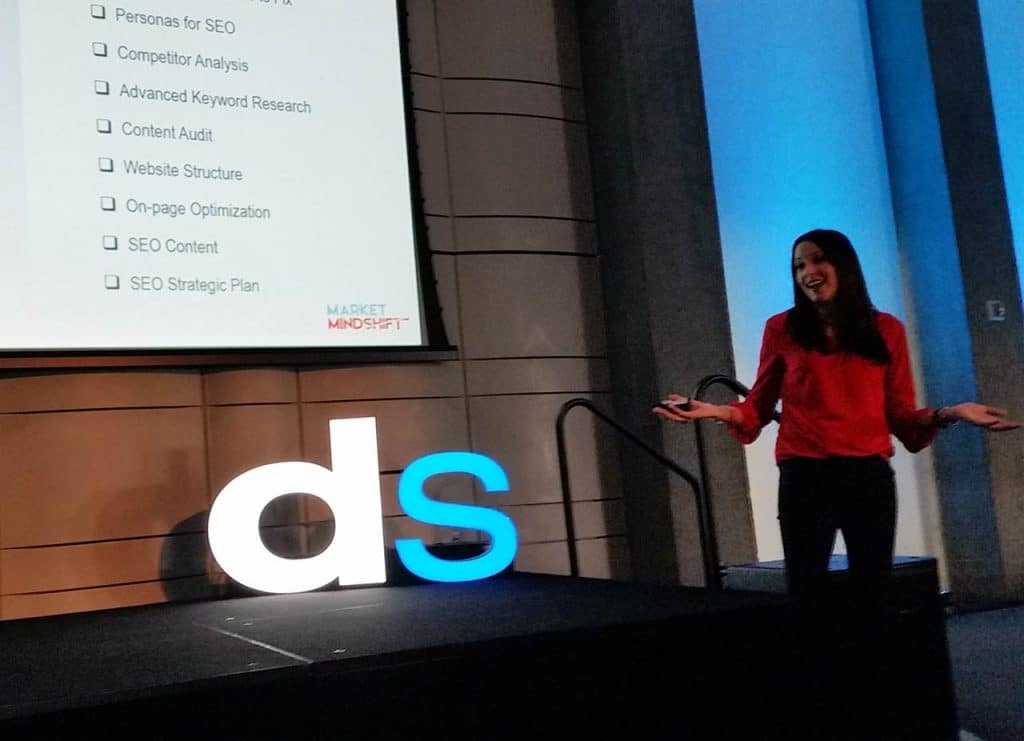 After the morning SEO workshop, I attended the day's keynote presentation from Evernote's Chief Marketing Officer, Andrew Malcolm. The keynote was provocatively named "How to Spend $0 on Marketing." He shared his experiences from working at Skype and Evernote on how they drove huge growth with spending basically nothing on marketing. His growth hacking strategy is:
1. Map the Problem
– Identify workflow that could change growth trajectory


2. Understand the Problem
– Develop 3 hypotheses that can be tested in 30 days


3. Iterate the Problem
– Implement nimble solution that can create tons of value (design and testing)
While at Skype, Malcolm asked the question, "Why don't more people pay us?" The reason was that users didn't know that Skype offered the premium service of long distance calling at that time. Malcolm shared that his team was restricted from using phone-specific language due to government regulations, so they had to come up with a visual solution. He approached his development team and they quickly developed a phone dialing pad that popped up in the Skype window. This solution was a success as Skype users began to realize that they could place calls. This resulted in significantly more Skype calls and an increase in company revenues.
At Evernote, he tackled the challenge of monetizing a large base of users who were used to receiving the services for free. His second challenge was in trying to market to the user base with a budget of approximately $.02 per user. Traditional and digital marketing platforms were outside the budget, so he mapped the problem to users not converting to the paid version. Keeping the company mantra of free access in mind, Evernote played on the psychology of loss aversion. Malcolm worked with his development team on a quick turnaround project and implemented an incentive-focused paywall for users using Evernote on more than 2 devices. They framed the message: keep all your devices connected by upgrading your plan. Despite some complaints, it was successful and resulted in a 30% upgrade rate to the paid service.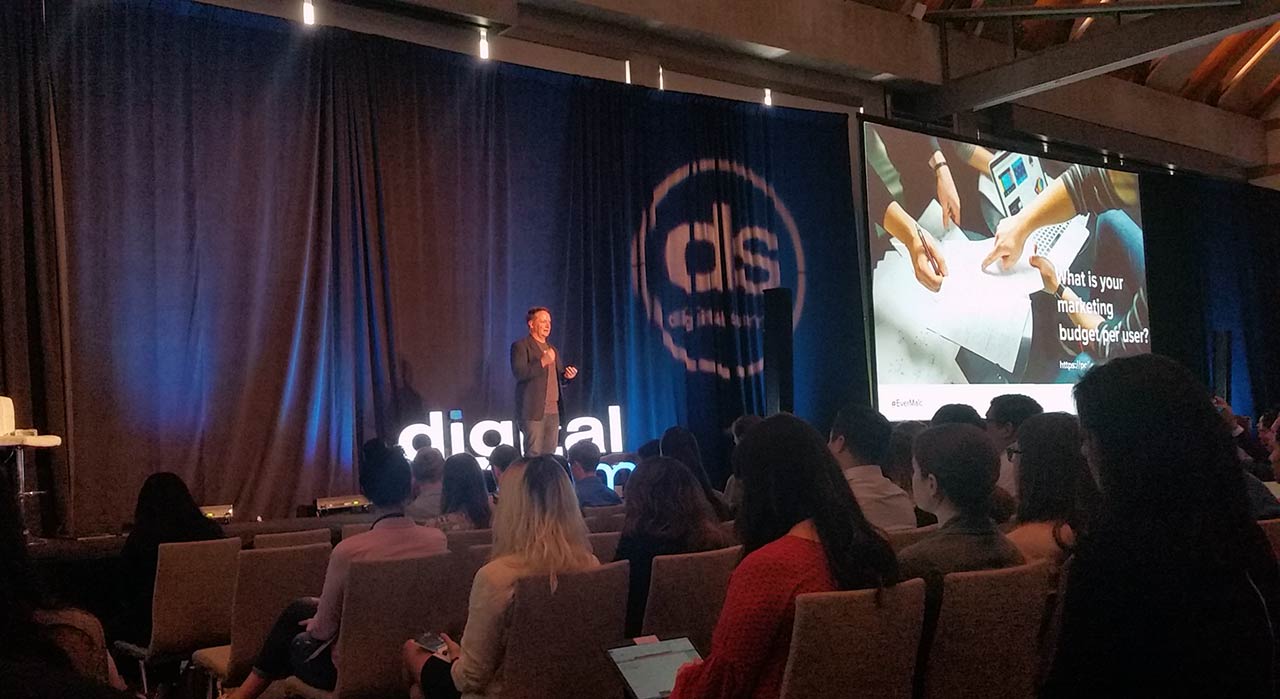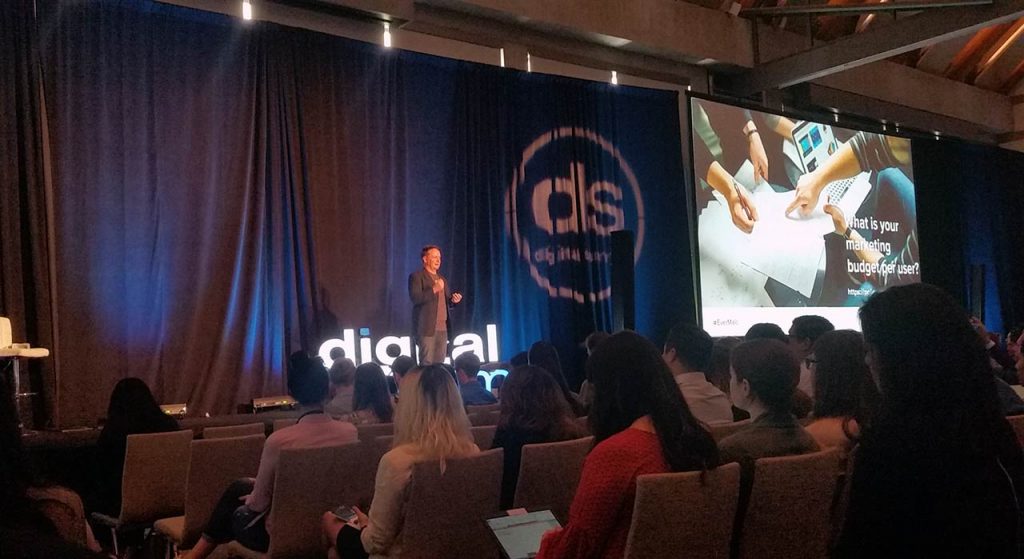 I liked the keynote speaker's message of trying new, low, or no-cost strategies to grow important metrics. When the marketing tactic is successful with one client, then you can implement it for others.
Over the 2 days of the conference, I attended sessions primarily focused on content development, landing page experience, user behavior, and conversion optimization. Here are my key takeaways on marketing:
Key Takeaways
· Mobile site speed is a high priority. It's vital that your website load very quickly for mobile visitors. If your site is slow, the visitor is probably getting angry and leaving.


· Your audience is the most important factor to consider when developing new content. Content marketing is about your audience.
· Know the intent of your audience. Is their search query a "know" or "buy" focus? The audience intent influences how a site is built to be informative or transaction-based.


· In the year 2000, a person's average attention span was 12 seconds. In 2018, it decreased to 8 seconds. A goldfish now has a longer attention span than humans at 9 seconds.


· In visual storytelling, we have 3 seconds to grab user's attention as they scroll through feeds.
· Successful landing pages have 2 jobs: 1. Keep the promise/incentive of the ad, link, email, or social post, and make the incentive prominent on the page. 2. Get the visitor to choose by guiding people to fill out a form or purchase. Graphics and arrows to the next step/submit buttons work!


· There is a growing trend of companies amassing first-party data and pairing it with third-party data sources to create detailed profiles for user modeling, AI applications, and precise audience targeting.


· The digital advertising space has a lot of competition from other ads, notifications, and alerts. Every company's ad is fighting for the user's attention, so your advertising must rise above the white noise by offering a compelling reason or offer.
I'll wrap up my Digital Marketing Summit recap by touching briefly on the next big thing many speakers were sharing at the event: artificial intelligence (AI). One thing was clear from the AI conference sessions, digital marketers will not be replaced by machines. If anything, as AI progresses and gives us deeper insight into audience data, marketers will play a greater role in understanding the data and making it actionable with creative solutions and campaigns.
To do this, we need to continue to learn, stay up to date on the latest digital trends, and share ideas as an industry at events like the Digital Marketing Summit. I'm glad I attended and look forward to my next marketing conference!