Thanks to its extensive capabilities and active community, Drupal is one of the most popular website-building platforms. Drupal is well known for its regular updates and practical yet sophisticated features. Drupal 9 was released in June 2020, and Drupal 10 is generating buzz as the release date approaches. This buzz is mostly because Drupal 10 will bring new functionality to the most recent Drupal 9 version, which means developers are already working on new APIs for the upcoming upgrade. As a result, Drupal experts deprecate obsolete functions while maintaining backward compatibility, allowing them to keep module authors up to date on API changes in order to make Drupal 10's release easier. In a nutshell, Drupal 10 will be the same as Drupal 9 with the exception of deprecations. Let's have a look at the Drupal 10 timeline and what it has to offer.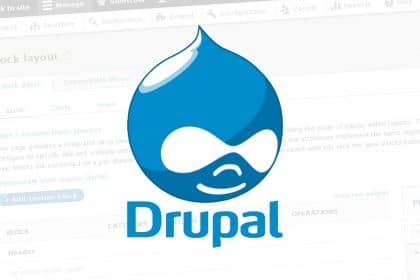 Timeline
Drupal 10 was supposed to be released in June 2022, but the new release date has been scheduled for August 2022. A second fallback date has been set for December 2022.
New Features in Drupal 10
Many new features will be available in version 10. But, of course, the key change that somewhat launches the production of Drupal 10 is the new version of Symfony, just as it did with the shift from version 8 to version 9. Drupal 10 will be built on Symfony 5.4; however, version 6 is already in the works. This is due to the necessity of at least PHP version 8.1.
Both the frontend and backend will have a substantial change in look. The new Drupal is intended to be more user-friendly for newcomers. It'll have a more modern appearance, be easier to operate, and still have plenty of room for expansion. Developers will also receive the new starterkit theme, which, in comparison to Drupal 8 or 9, will dramatically alter the approach to template creation. JavaScript components will be revamped in Drupal 10 and will replace jQuery UI. Let's dive in a little deeper into some of Drupal 10's new features.
JQuery UI
Drupal is one of the most popular open-source projects and an excellent choice if you want a customized website with lots of functionality and a smooth user experience. jQuery UI has been a core feature of Drupal since 2011, and it is still in use in Drupal 9. But jQuery is no longer a welcomed technology. So, enabling jQuery UI functionality in Drupal 10 is rather pointless. Experts are already working on producing vanilla JavaScript to reduce jQuery reliance. With the release of Drupal 10, jQuery UI support will be phased out in favor of pure JavaScript writing.
CKEditor
Since CKEditor 5 was published in 2018, it has been entirely rewritten, making it a brand new editor. Drupal users will have to upgrade to CKEditor or switch to a current editor to take advantage of bug fixes and new features. As a result, Drupal experts are working on a new module for Drupal 9 that will make CKEditor available for Drupal 10 so that sites can convert to the new editor and update their setup before upgrading to Drupal 10. Regardless, Drupal site owners will enjoy a great editing experience thanks to the new CKEditor integration.
Automatic Updates
Drupal users frequently requested that automated updates be enabled. With this upgrade, they have listened to their customers and are prepared to assist them. Updating Drupal had previously been a laborious and time-consuming manual process. The first prototype of Drupal's Automated Update System was released in 2019, which received a positive response from consumers. The new functionality strives to ensure site preparedness for safe updates by checking changes with package signing, integrating composer, and deploying updates safely in a way that can be rolled back in the event of failures.
New Target's Upgrade Plans
As a matter of New Target's corporate policy, we will not be recommending upgrades until six months after Drupal 10's first stable release. This is to ensure a smooth and secure upgrade experience for your Drupal site.
Conclusion
Drupal 10 will offer all of the new capabilities as well as some major changes to your CMS. Changing from Drupal 8 or below to Drupal 10 can be a significant adjustment for you. As a result, we recommend that you upgrade to Drupal 9 to familiarize yourself with the new Drupal version. Even though it is intended to provide an excellent user experience, you must be prepared for a smooth transition to the most recent version.
Are you looking for a Drupal partner to help you upgrade? Our Drupal experts can assist you with everything from migrations to complete redesigns; contact us today!