Drupal is a content management system (CMS) that has gained significant popularity in recent years, particularly among nonprofits. The platform offers a range of features that make it an attractive option for organizations seeking to build and manage a website on a budget.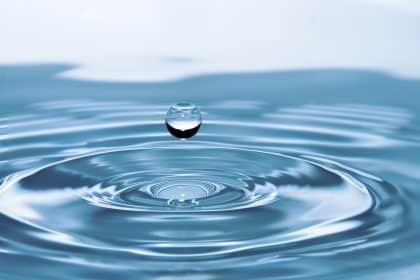 Drupal Features
Flexible and Customizable Platform
Drupal is an open source CMS, meaning that the source code is freely available to the public, and anyone can modify and distribute it. This flexibility makes it an ideal choice for nonprofits that need a platform that can be customized to meet their specific needs. Drupal's modular architecture enables users to add and remove features as required, and the platform can be extended using thousands of available modules and themes.
Robust User Management and Permissions
One of the key benefits of Drupal is its robust user management and permissions system. Nonprofits can use Drupal to create and manage user accounts for staff, volunteers, and other stakeholders. The platform also provides fine-grained control over user permissions, enabling organizations to control who can access specific parts of the website or perform certain actions.
Built-in Content Creation and Publishing Tools
Drupal comes with a range of content creation and publishing tools built-in including a powerful WYSIWYG editor, image handling tools, and a range of content types. This feature allows nonprofits to easily create and publish content without the need for additional plugins or tools.
Mobile-Responsive Design
With more people accessing the internet from their mobile devices, having a mobile-responsive website is crucial. Drupal's mobile-responsive design ensures that nonprofits can reach a broader audience by providing a seamless user experience across all devices.
Search Engine Optimization (SEO) Features
The SEO features are designed to help nonprofits improve their visibility in search engine results. The platform provides tools for creating SEO-friendly URLs, meta tags, and sitemaps, enabling organizations to optimize their website for search engines.
Multilingual Capabilities
For nonprofits that operate globally, having a multilingual website is essential. Drupal's multilingual capabilities enable organizations to create content in multiple languages and provide a localized user experience for their audience.
Integration with Third-Party Tools and Services
Drupal can be integrated with a wide range of third-party tools and services including donor management systems, fundraising platforms, and volunteer management tools. This feature allows nonprofits to streamline their operations and manage all their data in one place.
Examples of Nonprofits Using Drupal
Many nonprofits have already adopted Drupal as their CMS of choice. For example, Amnesty International uses it to power their website, which receives millions of visitors each year. The American Red Cross also uses it for its website which provides information on disaster relief, blood donations, and other services. Other notable organizations that use Drupal include the World Wildlife Fund, National Democratic Institute, and Oxfam America.
Conclusion
Drupal is an excellent choice for nonprofits seeking a cost-effective CMS that can be customized to meet their specific needs. Its flexible and modular architecture, user management and permissions, content creation and publishing tools, mobile-responsive design, SEO features, multilingual capabilities, and integration with third-party tools and services make it an attractive option for organizations of all sizes.
By leveraging these features, nonprofits can create a powerful online presence that helps them achieve their mission and goals.
Have ambitious goals? Let us show you how Drupal can help achieve them. Our team of experienced engineers and Drupalistas have designed or migrated hundreds of great websites to this robust world, including those from household names and beloved nonprofits.
Want Google Analytics tools? Yoast SEO integrations? Digital marketing with HubSpot or Salesforce integrations too? We've got it all! Look no further. Contact us today to chat about your project so our amazing (and friendly!) crew here in DC & LA can launch into action for you!