With a seemingly endless list of payment methods used by customers today, it can be difficult to provide a platform that will suit all. Square Payments offers a remedy to this challenge by making it easy for businesses to accept multiple forms of payment.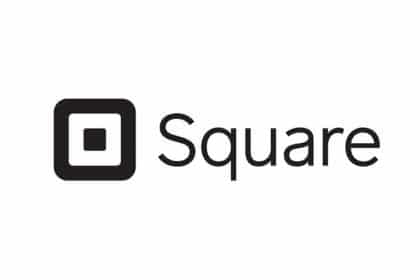 As the market grows increasingly unpredictable and competitive, the economic strain put on small businesses has become more common and intense. Now, more than ever, businesses at all levels need to pay attention to the details and make the best of what today's world provides.
As a result, one of the best steps businesses can take to keep their doors open involves integrating recent innovations in technology to reach as many customers as possible. While there are several ways for businesses to adapt today's technological innovations to expand their outreach, one of the most obvious yet effective strategies is for companies to accept more forms of payment. How? The answer is as simple as its name; Square.
Choosing Square as your payment processor means accepting more forms of payment from customers without the confusing process or hidden fees. The company works to make sure all small businesses have a shot at not only survival but also prosperity. Square ensures the cost of expanding one's customer base as well as the complexity of the technology itself, do not hold them back.
Square Payments is making it easier for small businesses to succeed; there are five reasons why Square is a top payment gateway.
1. A wider range of payment methods are accepted
Square Payments allows your customers to pay in a variety of ways, whether through credit cards, Apple Pay, Android Pay, or another form. The range of possibilities further expands, as you can even generate invoices to be paid later with Square Payments.
All forms of payment can be accepted with ease and security, as Square Payments provide a straightforward route to your bank account. Whether you pay a small fee to receive it instantly or opt to receive it within one business day for no cost, the payments are processed instantly and sent directly to your bank account.
2. Boundaries are pushed for where your customer becomes a buyer
Square Payments can be implemented on a myriad of devices to allow customers to pay for your product or service(s) from wherever they are. They can be made through a Square Reader, on your website, and an app or computer. Even offline payments are supported for mobile payments when a signal is not available. Almost no technical expertise is needed for set-up, allowing for you to start accepting payment within minutes and with minimal effort and commitment.
3. Your time & your money – valued & saved
The money spent on the endless fees often charged by credit card companies and the time spent combing through the expensive, long-term contracts are no more with Square Payments. Instead, start-up fees, authorizations fees, PCI-compliance fees, business card fees, etc., are all replaced by the flat-rate pricing.
Regardless of the method, whether using Square digitally, through a Square Reader, Terminal, or Register, the whole deal can be explained in one sentence: Pricing terms start at a mere 2.6% plus $0.10 per charge.
4. Protection is a priority for you and your customers
Today's world is unforgivingly digital, with essentially all important data stored either online or in some other technological medium. As a result, your small business must hold its attention to privacy and data security to the highest standards, hence pushing Square Payments to do the same.
Square Payments meet top data security and compliance regulations to guarantee both your data and your customers' data remain protected with every exchange. The company takes security a step further by committing to dealing with your bank in the event of a dispute.
5. Valuable sales analysis for the growth of your business
Square Payments is equipped with real-time reporting and analytics to provide live coverage of your cash flow and the business's overall financial health. As a result, growth and optimal performance do not come without learning from experience. Furthermore, the high level of accessibility to sales data and analytics provided by Square Payments provides a platform for continued and growing awareness for what works and can push your business in the right direction.


Square Business Solutions Provider
We can offer our clients all of Square's fantastic features as a Square Business Solutions Partner, including a superior commerce experience with PCI compliance, dispute management, and simple, fair, and transparent prices.
As a solutions partner, New Target can help your company grow by facilitating new revenue streams and unique integrations for physical stores, restaurants, and ecommerce retailers. Our clients have been able to create customized kiosks, creative mobile checkout experiences, and deep integrations with a variety of valuable third parties.
New Target offers the talent, experience, and resources to give your customers the greatest possible experience using Square. Contact us today!