As a business owner, big or small, you know how important it is to be visible in search results when people in your area are looking for products or services like yours. After all, what good is a great website if no one can find it? That's where Google My Business comes in.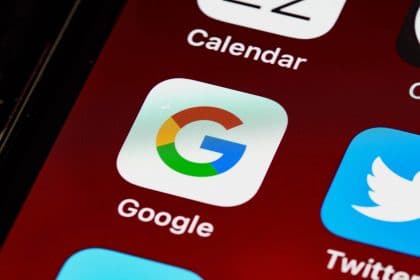 What is Google My Business?
Google My Business, or GMB, is a free tool that allows businesses to effectively manage their online presence across Google, including Google Search and Google Maps. When you create or claim your business listing on GMB, you can control how your business appears in search results and on Google Maps. You can also use the platform to post updates and special offers, respond to reviews, and track your performance over time. In short, it's an essential tool for any business that wants to optimize its local SEO.
Benefits of Using Google My Business
There are many benefits of using GMB for your business. For starters, it allows you to control how your business appears in search results. This is important because you can ensure that searchers are seeing accurate and up-to-date information about your business, such as your operating hours, contact information, and product offerings.
In addition, GMB provides insights into how customers interact with your listing. This data can be extremely valuable in helping you to understand what's working well and what needs to be improved. For example, if you see that a lot of people are searching for your business but not clicking through to your website, then that's a sign that your website needs to be more user-friendly or informative.
Finally, GMB also gives you the ability to connect with customers directly through reviews and messages. This two-way communication can help build trust with potential customers and turn them into lifelong fans of your business.
How to Use Google My Business
Here are a few tips for getting the most out of Google My Business:
1. Claim or create your business listing.
If you haven't already claimed your business listing on Google My Business, now is the time to do it. Once you've claimed your listing, take some time to fill out all of the pertinent information about your business, such as your hours of operation, contact information, website URL, etc. The more information you can provide, the better.
2. Optimize your photos.
Photos are worth a thousand words—and when it comes to local SEO, that couldn't be more true. Make sure to add high-quality photos of your business (exterior and interior) as well as any products or services you offer. People love seeing photos before they visit a new place, so this is a great way to give them a taste of what they can expect.
3. Respond to reviews—both positive and negative.
Reviews are an important part of local SEO—so it's important to take the time to respond to them, both good and bad. Thank customers for their positive reviews and address any concerns raised in negative reviews head-on. By responding thoughtfully and professionally to reviews, you'll show potential customers that you care about providing a great experience.
4. Post updates and special offers regularly.
Keep your listing fresh by posting updates and special offers on a regular basis. This will not only help you attract new customers but also keep existing customers coming back for more.
Google My Business is a necessary tool for any business that wants to optimize its local SEO—and there are plenty of good reasons why. From claiming or creating your listing to optimizing photos and responding to reviews, there are lots of ways to use Google My Business to improve your local SEO efforts—and ultimately drive more foot traffic through your doors!
As a Google Partner, we have 10+ years of experience with everything Google that your business needs to thrive. Let us help you today!