Everything is now accessible through the internet, from healthcare to education to government agencies. However, public sector organizations continue to face problems when improving their government website design and optimizing user experience while they navigate through it.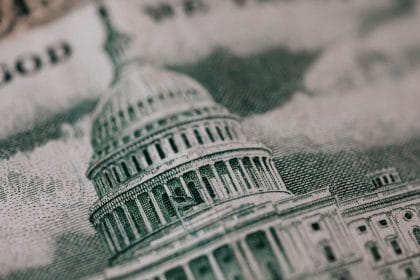 It's not that it's more demanding than a commercial website, but there are many more "must" features to meet the standards. In addition, when designing a government website, web designers are expected to know a little bit more about the related policies and legislation since they are typically the foundation of the whole website.
Website design for government agencies is tricky, but we have a lot of private sector website design experience, so here are some of our best practices.
Government websites can (or must) be bilingual, depending on the country. For example, in nations like Canada, where multi-tiered menus must be adapted to the demands and evolution of both English and French, building fluid and intuitive bilingual government websites is necessary.
When you're building a website with more than one language, it's critical to make sure that the website works well in both languages. In addition, the material must be easy to comprehend and written in the spirit of all the languages on your site.
A solid navigation system should be a vital building block for any website, but with more strict guidelines and rules for government agencies, this feature becomes even more critical.
If you are redesigning a current website, it is best to study it and the analytics data. Knowing how users are currently navigating through the website is a great starting point. Right from the mapping and wireframing stages, try to discover weak places and alter the navigation and page architecture to develop better, more user-friendly solutions.
This is also a must-have element for any government website. Responsive website design means that website designers must provide a flexible interface that displays and functions well across a wide range of devices and screen sizes. So even if you're constructing a website for a small group of government employees, you should always aim to make it accessible from any device.
A trend stemming from both legal obligations and moral standards, accessibility protects the rights of people with disabilities. Each and every citizen should have access to a government website and any others.
People with disabilities, whether it is cognitive, auditory, motor, seizure/neurological, or visual, should have ensured access to a website. The content should be solid, understandable, effective, and perceivable.
Website design for government institutions must also make their site ADA-compliant. ADA-compliant designs can safeguard your website from fines and lawsuits, which usually arise when you don't follow the necessary guidelines for government website design.
Cyber attacks and data breaches are rising for government websites these days, posing a risk of valuable data being exposed and leaked. Without a secure government CMS, your website is constantly vulnerable to information theft, hacking attempts, and data loss.
This is when things start to get intriguing and complicated. While there is a fairly consistent set of principles that govern online design, website standards, and the internet in general, different countries may have their own set of bylaws, laws, policies, and other papers. These all could directly impact your design process. Therefore, you must do your research and understand the laws and policies to avoid running into legal issues.
It's no wonder designing government agency websites can be a headache for website designers. The development process can take quite a long time, and substantial research is required just to get started in certain cases.
The secret to designing a good website for a government organization is to keep the appearance simple while keeping the internal elements complex. The ideal government website should be simple to comprehend and browse while adhering to all relevant laws and including all of the features that define it as a government website.
At New Target, we understand all of the challenges that government agencies face when creating and maintaining easy-to-access, user-centered websites. We are an experienced government contractor and advanced system integrator, which allows us to work on several high-profile website designs and development projects. Contact us if you want to get started on enhancing your government agency's website.