In the field of CRM software, both HubSpot and Salesforce are well-known and more than viable options for any business. However, it's important to consider your company's needs when choosing between the two. Salesforce is known for its powerful capabilities, but they can come at a cost. Meanwhile, HubSpot provides free tools but lacks the capability of its competition. Here's how Hubspot and Salesforce compare on topics like services, training, pricing, and tech support.
In part I of this series, we will give an overview of HubSpot and Salesforce and compare the two on their pricing and services.
Check out part II here for comparisons of their training and support and a final overview of which CRM is right for you.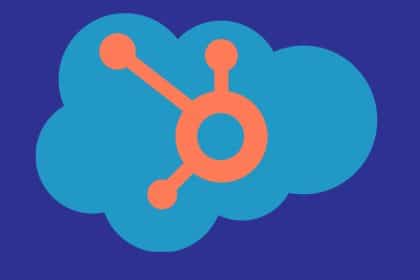 HubSpot vs. Salesforce
For starters, its free services are ideal for businesses that are just getting started with CRM software. Many of the most important CRM capabilities are included in a free HubSpot account; however, bandwidth is limited. Free plans, for example, have one deal pipeline, but paid plans include up to 100 deal pipelines.
HubSpot doesn't have as many features as Salesforce, but it's often less expensive. As a result, it's a good fit for many small businesses because it offers many features at a fair price. The Marketing Hub from HubSpot is the most expensive, ranging from $50 per month for 1,000 marketing contacts to $3,200 per month for 10,000 contacts, but it's a solid option for firms looking to automate their marketing. HubSpot also has hubs for sales, service, and content management systems.
There will be some learning curve with most CRM software. Customer reviews, on the other hand, praise HubSpot's user-friendly design. Paid users have access to technical help, which may include phone service 24 hours a day, seven days a week in some cases. Free users must rely on HubSpot's peer support group for help. In addition, users are required to pay for onboarding assistance with specific subscriptions, although it is also available as an optional add-on.
Although the software supports eight languages, not all of them have the training, customer service, or community support.
Because of its remarkable functionality, many major companies, such as Marriott and General Electric, have become customers. Customers can pick and choose from various tools, including eCommerce, sales, analytics, and more. Salesforce also provides CRMs tailored to specific industries, such as health care, higher education, and financial services.
Salesforce products can add up quickly, making it costly for small businesses. Salesforce is a powerful CRM; however, Salesforce Marketing Automation usually requires a separate investment. For example, if you want to use it for email marketing, you'll probably need to invest in Pardot, Marketing Cloud, HubSpot, or Mailchimp. Each of these platforms interacts with Salesforce, but the cost of doing so varies greatly based on the number of marketing contacts.
Salesforce offers a small business plan that includes sales and service tools and starts at $35 per month for a month-to-month subscription. Companies that can't devote enough time and money to Salesforce may not see the outcomes they desire. Salesforce products, according to professional reviews, can take some time to learn.
Salesforce supports over a dozen languages and provides several training and technical support options. Customers can use Trailhead, a free online learning community for Salesforce users, to submit tickets and access Trailhead. Extra training and technical help, including 24/7 phone support, are also offered for an additional cost.
HubSpot vs. Salesforce Price
HubSpot, unlike Salesforce, provides a free CRM alternative. It's an excellent option for small organizations or enterprises looking to see if CRM software is suited for them. Many of the same features as paid subscriptions are available but with lower limits. Free users, for example, can send up to 2,000 marketing emails every month, whereas paying users can send up to 20 times as many. Furthermore, several free tools feature HubSpot branding, which premium customers can remove.
HubSpot is likely to be the less expensive alternative when it comes to premium software. Between HubSpot and Salesforce, Salesforce has a wider range of tools. However, regardless of which option you select, you may wind up purchasing many products.
HubSpot features hubs for sales, marketing, service, and content management. The majority are accessible at three membership levels, with monthly prices ranging from $50 to $3,200. The greater the subscription price, the more marketing contacts or users are included. When you subscribe to multiple products, you gain additional benefits, but the costs can add up quickly.
HubSpot offers bundles as well as a whole CRM suite. If you pay for the year in advance, the Starter CRM suite includes sales, marketing, and service solutions starting at $68 per month. HubSpot offers a range of add-ons, including increased API limitations, consulting, and onboarding assistance. These factors may have an impact on your monthly payment. In some circumstances, HubSpot will give you a discount if you pay annually rather than monthly. It's a fantastic value considering CRM software takes time to master; nevertheless, it's probably not a worthwhile investment unless you're ready to commit for at least a year.
For some of their products, HubSpot and Salesforce both offer free trials. They usually last two to four weeks.
Salesforce has over a dozen products to choose from, as well as numerous add-ons. Users notice increased productivity when integrating different products, according to Salesforce, but this might make estimating your annual expenditures difficult without speaking with a Salesforce professional. Small firms may find pricing to be more straightforward. Salesforce has an Essentials package that starts at $25 per month and includes sales and service functionality.
For most Salesforce products, there are several subscription levels to choose from, each with a different price range. Some products are also far more expensive than others. For example, the most popular Sales Cloud subscription starts at $150 per user per month, with the option to add on Pardot for marketing automation at $1,250 per month for 10,000 contacts. Meanwhile, Customer 360 Audiences, the company's customer data platform, starts at $12,500 per month for 45,000 contacts. Some Salesforce products can also be purchased on a quotation basis.
Even though the monthly price is frequently displayed on Salesforce's website, it's crucial to remember that Salesforce products are typically billed annually.
HubSpot CRM vs. Salesforce Services
Your services with HubSpot and Salesforce are dependent on the products and subscription levels you purchase. HubSpot and Salesforce, like any CRM software, provide a lot of capabilities, but more capability usually means more prices. The number of contacts also determines pricing, so keep in mind that as your company grows, your costs may rise. Salesforce was created with a large number of contacts in mind (but it charges a lot for marketing contacts if you add on Pardot or Marketing Cloud). Similarly, HubSpot will let you add a large number of contacts for free, but once you have 10,000 marketing contacts or more, the fee for the marketing hub rises. Salesforce, on the whole, provides more services. However, the decision between these programs is based on your company's requirements.
HubSpot's free CRM, for example, has useful features such as email marketing, live chat, reporting, and more. It's probably best suited for small businesses that won't be managing a large number of client relationships with the software.
HubSpot has four core paid products: sales, marketing, service, and content management systems (CMS). Three subscription levels are available for the first three. The more expensive memberships usually come with more features, but they also allow for increased capacity in many circumstances. Users on the Sales Hub Starter subscription, for example, can manage up to five currencies, whereas Enterprise users can manage up to 200. Users may want to subscribe to multiple hubs in some instances.
The Marketing Hub from HubSpot is the most expensive, but Professional and Enterprise users get automated marketing tools that let them map out customer journeys. So HubSpot might be a suitable option if automated marketing is one of the key reasons you're looking for CRM software.
HubSpot and Salesforce both have a large number of third-party app connectors. For example, HubSpot has a mobile app that allows users to control various parts of their CRM from their mobile device. You can reply to client inquiries, assign projects, set reminders, and more while on the go. Salesforce, on the other hand, offers a variety of apps to complement its various solutions.
Salesforce may be a better option for businesses looking for a CRM system with many features. It provides a variety of services to assist you in managing many elements of your business, such as sales, marketing, customer support, eCommerce, analytics, and more. Salesforce users can leverage Customer 360 to mix products to get the services they want. Salesforce also provides industry-specific CRM services, and professional reviews praise the company's level of customizability.
Salesforce may be the best choice for companies looking for sophisticated analytics solutions that are connected with their CRM. For example, during the coronavirus pandemic, 3M employed Salesforce products to help meet the demand for personal protective equipment while also weeding out fraud. Salesforce could be a fantastic fit for organizations as well. It gives eligible NGOs significant savings on its Nonprofit Cloud.
Salesforce does not provide free CRM software, but it does provide a small business plan that includes capabilities for managing customer support requests, pipeline tracking, and more. Plus, it's only $25 per month to get started. However, your business may require additional CRM marketing automation software.
That's all for part I! Stay tuned for part II!