Welcome to part II of our HubSpot vs. Salesforce series. In this post, we are going to compare the training and support offered by both platforms and give a final overview of which CRM could be right for your business.
If you haven't yet read part I, you can check it out here.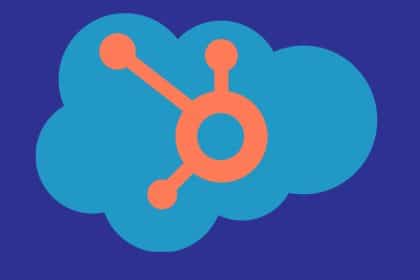 HubSpot vs. Salesforce Training
There will be a learning curve with basically any CRM program. Nonetheless, HubSpot is regarded as a user-friendly platform. HubSpot Academy is a free learning tool with courses available on a wide range of topics, including inbound sales, Instagram marketing, and more. Free users can access an active peer support community, and HubSpot Academy is a free learning tool with courses available on a wide range of topics, including inbound sales, Instagram marketing, and more. Some have certifications at the end, while others are only a few minutes long.
Onboarding is required for Professional and Enterprise-level Marketing Hub users, although it is free for all other HubSpot clients. HubSpot also provides a number of live, interactive classes that take a full day and cost roughly $500. They're intended for users of the Marketing and Sales Hub.
API documentation is available from both HubSpot and Salesforce. Salesforce also has a number of onboarding and training alternatives.
Users who purchase a Premier or Signature Success Cloud subscription get expert coaching and customized success plans. All Salesforce clients can use the Help Portal, Trailhead, and the Trailblazer Community.
Trailhead is a free online learning portal where Salesforce users can access nearly 1,000 free courses to help them learn more about the platform. In addition, Salesforce has made the experience more enjoyable by offering points for each course finished. MyTrailhead is a wonderful Salesforce feature, especially for large enterprises. It enables businesses to personalize their employees' Salesforce learning experiences.
Another useful resource for learning Salesforce is the Trailblazer Community. It's a vibrant Salesforce community where users can ask questions, form groups, and much more. Users can also enroll in dozens of live courses through Trailhead Academy. They're usually multi-day programs, and they may be expensive – like a $4,500 10-day training for novice app developers – but getting the most out of Salesforce's powerful CRM necessitates some upfront investments.
HubSpot vs. Salesforce Support
Your subscription usually determines your degree of technical assistance for HubSpot and Salesforce.
HubSpot users with a free account get access to the company's peer support community, which can assist them in troubleshooting issues. HubSpot users on the free and Starter plans have access to email and chat help, while Professional and Enterprise members get access to phone assistance 24 hours a day, 7 days a week.
Paid onboarding is required for Professional and Enterprise users of the Marketing Hub. However, it, as well as technical consulting, is available to other premium users.
HubSpot software is accessible in eight languages: Dutch, English, French, German, Italian, Japanese, Portuguese from Brazil, and Spanish. Unfortunately, however, there are no help, onboarding, or peer communities available in Dutch or Italian. Salesforce, on the other hand, fully supports more than a dozen languages.
Salesforce offers plans with 24/7 phone support for specific products, such as the Sales and Service clouds. Additionally, every Salesforce license includes the ability to submit technical support requests.
Salesforce has a Success Cloud as well. It lets Salesforce users invest in additional support and is compatible with the majority of Salesforce products. Expert coaching, round-the-clock phone assistance, discounted training, and more are included with paid Success Cloud subscriptions.
Salesforce also has a Trailhead online learning community. Companies who want to tailor their workers' learning experiences can do so for a fee through myTrailhead.
Which is Better?
HubSpot may be the better option if you're looking for a free or low-cost CRM software that's relatively simple to use, while Salesforce could be the way to go if you're willing to spend time and money on very effective and configurable CRM software. While they have some similarities in terms of tech support – both have robust peer support communities, and 24/7 phone support is available with more expensive plans or for extra fees – they differ in other ways.
In terms of features, Salesforce comes out on top. It has a number of solutions to help you manage many elements of your business, including eCommerce, mobile apps, analytics, and more. It goes beyond the pillars of sales, service, and marketing to help users with eCommerce, mobile apps, analytics, and more. For many large companies with the financial resources to invest in several Salesforce products, it is the CRM of choice. It also has programs for small enterprises, which are a fantastic alternative for organizations that want to expand. Salesforce takes time to master, according to customer ratings, but it has a vast range of functionalities. HubSpot, on the other hand, is praised by consumers for its user-friendly design. Its Marketing, Sales, Service, and CMS hubs include all of the capabilities that most small and mid-sized businesses require.
HubSpot is typically the more cost-effective of the two. HubSpot provides free CRM software with a variety of useful features for small businesses, including landing pages, ticketing, quotes, and more.
Some businesses will find it beneficial to invest in various CRM packages, whether they use HubSpot or Salesforce's premium services. HubSpot has plans ranging in price from $50 per month to $3,200 per month across its Sales, Marketing, and Service Hubs. Meanwhile, Salesforce product cost varies greatly and often necessitates quotes. Both firms have a range of add-ons, while Salesforce has a larger selection, which can result in increased capability and higher prices.
It's also worth mentioning that HubSpot gives some users savings if they pay annually rather than monthly. Salesforce, on the other hand, usually needs users to pay for the entire year.
HubSpot and Salesforce both include a lot of the same training offerings, such as paid coaching and free and paid courses. Salesforce's training tools, like its product offering, can be a little more substantial, although HubSpot's paid learning alternatives are generally more affordable.