iMIS is an excellent membership management software designed for nonprofits and associations. It provides a suite of tools and features that can help organizations manage and engage their members, donors, and volunteers more efficiently.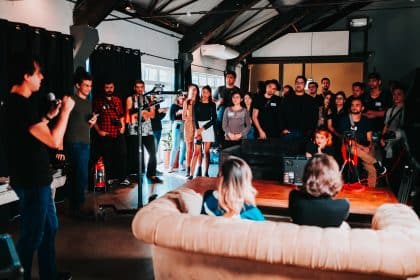 5 Key Features of iMIS
1. Membership management
The ability to track, manage, and engage members can make the difference between a successful organization and one that struggles to stay afloat.
iMIS is designed to provide nonprofits with an end-to-end membership solution for managing all aspects of their membership program. It offers a suite of tools that enable organizations to effectively track and manage their members, communicate with them, and grow their base over time. In addition, it provides powerful analytics tools that allow organizations to better understand their members and gain deeper insights into their needs and preferences.
One of the key benefits of iMIS is its ability to streamline the process of managing memberships by automating many processes that would otherwise be done manually. For example, it can automatically send out renewal reminders when a member's subscription is about to expire or offer special discounts for renewing early. This helps ensure that your nonprofit's membership programs are always up-to-date and running smoothly while also freeing up staff time for more meaningful activities such as engaging with current members or recruiting new ones.
Another major benefit is its ability to easily integrate with other software solutions such as accounting systems or event registration platforms. This allows you to keep all your data in one place and ensures that information is correctly transferred between different systems without any manual effort on your part. This makes it easier for you to keep track of all your members and quickly identify trends in their behavior so you can adjust your strategies accordingly.
2. Donor management
iMIS serves as an all-in-one system for managing donors and donations. It provides nonprofits with the ability to track donations from beginning to end, including donations from corporate sponsorships and grants. With iMIS, you can easily identify major donors or grantors who have contributed the most money or resources to your organization. The software also allows you to keep track of individual donors over time, so that you can quickly determine who has been most generous in their giving over the years.
In addition, iMIS helps improve communication between your organization and its donors by providing features such as automated email campaigns, web forms for making donations online, and customizable reports that show how much money each level of donor has provided over a given period of time. This makes it easier for nonprofits to stay connected with their supporters while simultaneously gathering data on donor behavior.
Using iMIS streamlines your entire donor management process from start to finish. The software simplifies tracking donations and managing contact information for current and potential donors alike. Its built-in analytics feature makes it easy to track trends in giving activity over time—which can be invaluable when setting fundraising goals or devising new strategies for engaging with potential donors. Finally, using an automated solution like iMIS frees up valuable staff resources so that they can focus on more important tasks instead of manually entering data into spreadsheets or databases.
3. Event management
iMIS makes event registration easy by allowing attendees to register online either through the organization's website or through the iMIS portal. Once registered, attendees will receive emails with details about the event such as location, date, time, and other relevant information. This helps ensure that everyone who registers is kept up to date on all changes or updates related to the event. Additionally, iMIS allows organizations to customize the registration process so they can collect additional information from registrants such as dietary preferences or special requests if needed.
The system also provides reporting capabilities which allow organizations to generate reports on event attendance numbers, revenue generated from ticket sales and other important metrics quickly and easily. Reports can be customized so they highlight only the data points that are most important to your organization's goals for each individual event or overall objectives for your entire program year. Finally, iMIS integrates with other systems such as accounting software which helps streamline data entry tasks associated with post-event reconciliation processes.
4. Reporting
iMIS includes a range of reporting capabilities. Nonprofits can generate customized reports on their fundraising, programs, and impact. These reports can be used to demonstrate the organization's effectiveness to donors, funders, and other stakeholders.
Customizable reports
iMIS allows users to create custom reports using a drag-and-drop interface, so they can select the data fields they want to include and format the report to suit their needs.
Dashboards
iMIS includes customizable dashboards that display key metrics and trends in real time, providing users with a quick overview of the organization's performance.
Scheduled reporting
iMIS can be configured to generate and distribute reports automatically on a schedule, so users can receive the information they need without having to run reports manually.
5. Security
It is a cloud-based system that is designed to be secure. To protect iMIS users and their data, the system has several security features, including:
User authentication
iMIS requires users to authenticate themselves before accessing the system. This process ensures that only authorized users can access the system.
Role-based access control
It uses role-based access control to restrict access to sensitive data and functions. Users are assigned roles that determine their level of access to the system and its data.
Encryption
iMIS uses encryption to protect sensitive data such as passwords, credit card information, and personal information. Encryption ensures that even if a hacker gains access to the data, they cannot read it without the decryption key.
Firewalls
It has firewalls that protect the system from unauthorized access and prevent malicious attacks. Firewalls monitor network traffic and block any attempts to access the system from unauthorized sources.
Secure hosting
iMIS is hosted on secure servers that provide physical and network security. The servers are located in data centers that have 24/7 monitoring and multiple layers of security.
Conclusion
Membership software solutions, such as iMIS, provide an invaluable service to nonprofits. By making it easier for organizations to sequence and manage their membership processes, iMIS does the behind-the-scenes work necessary for any organization's success. Not only does it free up more time for staff to focus on other activities, but also it also makes it easier to keep track of individual members, streamline data organization, and maintain accurate metrics for reporting purposes. Moreover, with completed automation of all steps in the membership cycle from onboarding new members to emailing renewal notifications and payment processing, iMIS is integral in ensuring that the organization runs more smoothly.