Trust is invaluable in any relationship, and when it comes to the relationship between your brand and consumers, trust can make or break your success. One of the most important but sometimes overlooked concepts that aid in building trust with your audience is brand awareness. Brand awareness describes people's familiarity with your company and products. Although it's difficult to measure a company's brand awareness, your brand becomes more invaluable, and consumers build a stronger emotional relationship toward your products as your brand awareness increases.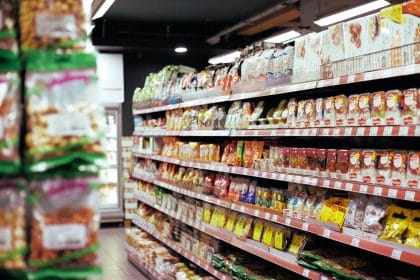 For decades, people have been indulging in content and more recently taken to social media and streaming services to consume it; this isn't going to change, so consumer packaged goods (CPG) brands need to take full advantage of this opportunity to increase their brand awareness in order to remain successful.
To create an emotional connection with your customers, CPG brands simply cannot overlook the importance of various advertising methods. The increased social media usage, specifically on Facebook, and the surge in online streaming viewership brought upon by the pandemic provides CPG brands with the perfect platforms.
Utilizing Facebook ads to promote your brand and product is a great way to get consumers to develop a relationship with your brand making them more likely to reach or click for your product compared to your competition. Video ads on social media platforms are becoming increasingly popular and are proving to be effective if done right. Here are a few tips to creating the most effective digital video ad:
SAVE THE BEST FOR FIRST
Social media has created an audience of easily distracted viewers with short attention spans. Unlike television advertisements, viewers are not forced to watch a full ad; if they don't find something interesting right away, they will ex out or scroll past as fast as they can. This is why implementing your brand's product and brand identity from the start is vital. Having your product jump out at viewers from the second they click on the video is the most effective way to get your brand in the consumer's mind and maybe even finish the advertisement.
VISUALS, VISUALS, VISUALS
It's important to remember that when you're scrolling through social media, you're often passing the time in a public space like in a coffee shop where you don't necessarily want everyone around you knowing what you're listening to. As a result, most people keep their phones on mute and watch videos without sound. Therefore, CPG brands need to tailor their advertisements to this mobile environment by emphasizing their brand's product and message with visuals. Using bold text and supporting graphics to convey the brand's identity is crucial to a powerful video advertisement.
Whether it's Netflix, Hulu, or any other streaming service, people can't get enough of it. Viewers find comfort and make strong emotional connections to the shows or movies they are watching, so integrating your product into these shows or movies can facilitate an emotional bond and trust between the viewer and your product, thereby increasing your brand awareness. Product placement is super helpful in raising brand awareness. It can be easier than you think since creators are looking for existing brands to associate with their characters. Even smaller brands can delve into the product placement realm by hiring an agency that has existing relationships with content creators.
Now is the time for CPG brands to capitalize on the amount of media being consumed to raise their brand awareness. A brand is virtually nothing if nobody knows what it is. Therefore, maximizing your CPG branding tactics will result in a valuable brand and strong customer reliance on your product, ultimately opening the door for a multitude of success within your brand.