Personify is a powerful software platform designed to help nonprofit organizations better understand their data and turn it into actionable insights. With Personify's advanced analytics, you can uncover powerful insights about your donors, volunteers, and supporters to better understand their patterns and preferences.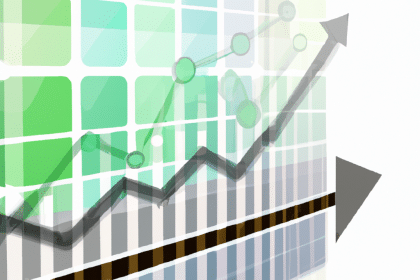 Helping Nonprofits Understand Data
Understanding data is crucial for nonprofits because it enables them to make informed decisions and improve their effectiveness in achieving their mission. Here are some reasons why:
Identifying areas of need
Data can help nonprofits identify the most pressing issues and areas of need in the community they serve. By analyzing data on demographics, socioeconomic status, and other factors, nonprofits can gain insights into the challenges facing their target population and tailor their programs and services accordingly.
Measuring impact
Nonprofits need to demonstrate their impact to stakeholders such as donors, volunteers, and the community at large. Data allows them to measure and communicate the outcomes and impact of their programs and services, providing evidence of their effectiveness and value.
Making evidence-based decisions
Data provides a basis for making informed decisions, helping nonprofits to allocate resources, identify priorities, and evaluate the effectiveness of different approaches.
Improving program outcomes
By analyzing data on program outcomes and participant feedback, nonprofits can identify areas for improvement and make changes that increase the effectiveness of their programs.
Engaging donors and supporters
Donors and supporters increasingly expect nonprofits to be transparent and accountable, and data is key to building trust and engagement. Nonprofits can use data to communicate their impact, demonstrate their effectiveness, and provide evidence of the value of their work.
Streamline Your Nonprofit with Personify
Personify is a cloud-based software platform that provides nonprofit organizations with a comprehensive suite of tools to manage their operations and improve their impact.
10 Features of Personify That Can Help Nonprofits
1. Dashboard
The dashboard is a centralized location that displays the key metrics of a nonprofit. It helps organizations quickly identify areas of concern and make informed decisions based on the data.
2. Data visualization
Personify has a range of data visualization tools that help nonprofits create visual representations of their data. These tools make it easy to identify patterns and trends in the data.
3. Customizable reports
Nonprofits can customize reports to suit their specific needs. This feature makes it easy to extract the data that is most relevant to the organization.
4. Segmentation
Personify allows nonprofits to segment their data based on different criteria such as demographics or giving history. This feature helps organizations better understand their donors and to tailor their fundraising strategies accordingly.
5. Integration with other systems
Personify integrates with other systems, such as marketing automation platforms and financial management software. This feature helps nonprofits streamline their operations and avoid data silos.
6. Data cleansing
Personify has tools that help cleanse data, ensuring that it is accurate and up to date. This feature is important for nonprofits that rely on accurate data to make informed decisions.
7. Predictive analytics
Personify uses predictive analytics to help nonprofits identify donors who are most likely to give. This feature helps organizations prioritize their fundraising efforts and maximize their return on investment.
8. Benchmarking
Personify allows nonprofits to benchmark their performance against industry standards. This feature helps organizations identify areas of improvement and set realistic goals.
9. Mobile access
Personify has a mobile app that allows nonprofits to access their data on the go. This feature is particularly useful for staff members who are working remotely or in the field.
10. Security
Personify takes security seriously and has robust measures in place to protect data. This feature is important for nonprofits that handle sensitive information, such as donor details and financial data.
Personify is an essential tool for nonprofits looking to improve their data management and analysis capabilities. By leveraging Personify's powerful analytics and reporting tools, nonprofits can gain valuable insights into their operations and make data-driven decisions that drive greater impact.