WooCommerce sites are ideal for growing businesses. They're adaptable, extremely adjustable, codeless (if you like), and you can use seemingly infinite plugins to accomplish almost anything.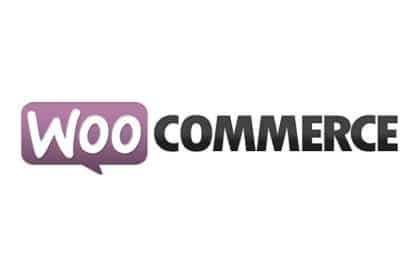 Redirects are unavoidable when your WooCommerce website grows in size. You'll need to start using them eventually to ensure that visitors and search engines are directed to the correct pages and not to an error page. It's better to learn how they work now rather than trying to fix a broken link later.
Fortunately, as long as you know what you're doing, generating redirects with WooCommerce is simple.
What Is a URL Redirect?
A website page redirect is almost exactly what it sounds like. When a URL is typed into a browser or a link is clicked on, it directs the user away from their current location to a different one.
The actual way redirects work is a little more complicated. You've definitely seen the "404 not found" error before, right? Similar codes, such as 404, indicate to your browser what the status of a redirected URL is — whether it's gone for good or just missing for a little bit — and what to do next.
The following are the most common redirect codes:
301: permanent redirect (original URL is not coming back)
303: see other (you're being moved to a different URL)
307: temporary redirect (the page has temporarily moved to this location)
Most of the time, your WooCommerce store is going to need a 301, a permanent URL redirect. So let's get into why you need one, when you need one, and how to set it up.
Why Your Ecommerce Store Needs a Redirect
It's crucial to avoid broken links because they can harm your website's rankings as well as the user experience. Clicking a broken link on a website is like following your GPS down a dead end street: irritating and time-consuming. That's something you don't want to happen to your WooCommerce website's visitors.
When Your Ecommerce website Needs a Redirect
Suppose you have a very popular product, and its page accumulates a large number of links from other websites over time. However, you will need to replace this product with a new one after a few years.
You don't want to lose those links or the prospective customers they bring. However, because you'll need to construct a new page for the updated edition of this product, using the same URL won't work.
A 301 redirect was designed specifically for situations like these!
You can automatically send everyone who sees the link for your old product page to your new one using a 301, or permanent, URL redirect. Any potential customers who click the link will be taken to your new page almost instantly, with no 404 errors or the need to wait for more than a second or two.
You might need a redirect in a variety of different circumstances as well, such as:
When a product is no longer available, and you want to redirect customers to a similar item instead
When you want all traffic to go to your homepage after you've removed a particular landing page
When you've merged numerous product pages into one (for example, with variations) and you're left with a bunch of old URLs
When you've completely changed the URL structure of your WooCommerce store
It's time for a redirect if you've removed a URL and it's never coming back. After all, that traffic needs to go somewhere.
How to Set Up Redirects with WooCommerce
Redirection Plugin
WordPress will try to deal with basic URL redirections for you automatically. However, major redirects, on the other hand, aren't handled automagically, so anything like a category change or a permalink structure change will have to be done manually.
But there is good news! You can set up 301 redirects easily by installing the Redirection plugin. It is a widely popular and free plugin designed for creating URL redirects in WooCommerce.
Simply type the source (old) and target (current) URLs into the "Add Redirection" box and click "Add." That's all there is to it.
Redirection also keeps track of 404 ("not found") errors in your store, which can notify you of potential redirections that need to be made. In addition, you'll be able to check how many times your web page's redirects have been used, thanks to the built-in analytics.
We love redirection because it allows you to maintain and generate redirects immediately from your WooCommerce dashboard. It detects when you modify a post's or page's permalink and makes a 301 redirect for you, so you don't have to. In addition, you can also set up redirects based on the user's browser or login status.
Rank Math
Rank Math is a well-known all-in-one WordPress or WooCommerce SEO plugin with redirection capabilities. In terms of features, it's similar to Yoast, and there's a lot of discussion regarding which is the better WordPress SEO plugin.
If you use Rank Math on your WooCommerce website (or are considering doing so), you'll appreciate how simple it is to set up redirects. This SEO plugin uses a modular approach that allows you to turn on or off the exact features you desire. You'll find options for a 404 error monitor and redirects among those modules. By default, the 404 error monitor is turned on. You'll be able to set up individual redirects after you enable the redirection option.
Rank Math supports a variety of redirects, as well as the ability to automatically redirect 404 errors to any page you choose. And, you also get access to a lot of essential SEO features.
Redirects are a useful tool that every WooCommerce store owner should be familiar with. Of course, you'll come across a situation where you'll need to scrape one URL for another at some point; however, URLs do not simply vanish, which is why redirects are so vital for maintaining the health of your online store.
You've already put in a lot of effort to establish your store's credibility; don't allow broken connections to undermine all of your efforts. Redirects are quick and easy to implement, and they help you maintain your reputation with both visitors and search engines. w