As a nonprofit organization, managing donor and volunteer information is critical to achieving our mission and objectives. Keeping track of who has donated, when they donated, and how they prefer to be contacted is essential to maintaining relationships and ensuring ongoing support. Similarly, managing volunteers and their contributions is important for recognizing their efforts and maintaining their engagement with our organization. That's where Salesforce comes in.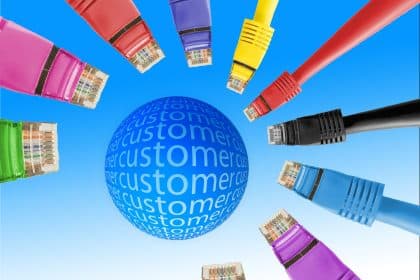 What Is Salesforce?
Salesforce is a customer relationship management (CRM) platform that can help nonprofits manage and track donor and volunteer information, among other things. The platform includes a wide range of features that can help nonprofits improve their operations and achieve their goals. In this article, we'll explore the benefits for nonprofits and provide real-life examples of how other organizations have used the platform to their advantage.
Overview
Salesforce is a cloud-based customer relationship management (CRM) platform that helps organizations manage their interactions with customers, partners, and donors. It is used by businesses of all sizes, but its benefits extend beyond the corporate world. Salesforce is also a powerful tool for nonprofit organizations, providing features and functionality tailored to their unique needs.
Benefits for Nonprofits
Better Donor Management
Salesforce can help nonprofits track and manage donor information, including contact information, giving history, and communication preferences. With Salesforce, nonprofits can create targeted fundraising campaigns, track the success of their campaigns, and communicate with donors in a personalized and effective way.
Streamlined Communication
Salesforce can help nonprofits streamline their communication with donors, volunteers, and other stakeholders. With it nonprofits can send targeted emails, create custom newsletters, and track engagement metrics to ensure their message is being heard.
Improved Volunteer Management
Salesforce can help nonprofits manage their volunteer programs by tracking volunteer hours, assigning tasks, and communicating with volunteers. Nonprofits can recruit volunteers, manage their schedules, and recognize their contributions in a more effective way.
Enhanced Fundraising Efforts
Salesforce can help nonprofits optimize their fundraising efforts by providing a single platform for donor management, fundraising campaigns, and donation processing. Nonprofits can create targeted campaigns, track donations in real-time, and analyze the success of their efforts.
Increased Efficiency
Salesforce can help nonprofits save time and resources by automating routine tasks and streamlining workflows. Nonprofits can eliminate manual data entry, reduce administrative tasks, and focus on their core mission.
Real-Life Implementation in Nonprofits
Many nonprofits have already experienced the benefits of the platform first-hand. For example, the American Red Cross has used Salesforce to streamline its blood donation process. The organization uses the platform to manage donor information and appointments, making it easier to schedule donations and track donor history. As a result, the American Red Cross has been able to increase blood donations and improve the donor experience.
Another example is the YMCA of Greater Boston, which has used Salesforce to improve its volunteer management process. The organization uses the platform to track volunteer hours and activities, as well as to communicate with volunteers and assign tasks. As a result, the YMCA of Greater Boston has been able to increase volunteer engagement and retention.
How to Get Started
Getting started with Salesforce is easy for nonprofits. It offers a special version of its platform called the Nonprofit Success Pack, which includes pre-built templates and features designed specifically for nonprofits. Additionally, it offers discounts to eligible nonprofits, making it an affordable option for organizations of all sizes. Nonprofits can also access a wide range of resources, including online training, webinars, and a community of experts and peers to help them learn more about Salesforce and get the most out of the platform.
Conclusion
Salesforce is a powerful tool that can help nonprofits overcome their unique challenges and achieve their mission more effectively. With its advanced features and affordable pricing, it is a valuable investment for any nonprofit looking to improve its donor management, fundraising, volunteer management, and communication efforts.