A CRM, or customer relationship management system, is a software tool that helps businesses better manage their interactions and relationships with current and potential customers. Typically, this includes managing data such as contact information, past sales history, purchase behaviors, and more. A good CRM also allows business owners to easily track communications between themselves and their customers using email marketing tools, social media channels, surveys, websites, and more.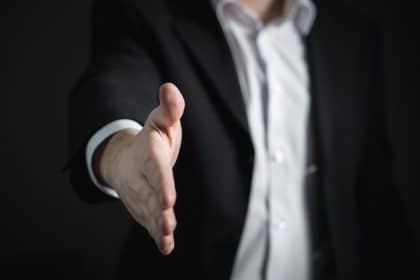 Types of CRMs
There are many different types of CRMs available on the market today. Some are designed specifically for certain industries or small businesses while others are suitable for a wide range of organizations. Some offer powerful features such as lead intelligence tracking while others focus primarily on basic functions like contact management. When choosing a CRM, it's important to consider your business needs and goals as well as any industry-specific needs.
There are a number of different CRM tools and programs available, including those that provide customer intelligence, analytics, and reporting capabilities. Some of the most widely used CRM tools are Salesforce and HubSpot.
HubSpot and Salesforce
HubSpot and Salesforce CRM are two popular customer relationship management (CRM) platforms that allow businesses to manage key aspects of their sales process, including lead generation, customer data capture, customer interaction tracking and more. Both platforms provide a robust set of tools for managing these important business functions, but they differ in some significant ways.
At a high level, HubSpot is designed to help marketers and sales teams grow their business by attracting new customers and converting them into paying customers over time. It is an all-in-one marketing platform that helps you attract visitors to your website through search engine optimization (SEO), create targeted landing pages to attract leads, nurture those leads with automated email campaigns, and convert them into customers with powerful sales and marketing automation tools. HubSpot also offers free CRM software as part of their platform, which you can use to manage your customer relationships and track key prospect information like emails sent, calls made, interaction history, and more.
By contrast, Salesforce CRM is designed primarily for sales teams. It helps you capture leads through forms on your website or other digital channels, then tracks interactions with those leads in real time to help drive sales outcomes. The Salesforce CRM tool includes a robust set of features for managing valuable customer data including detailed contact records that include notes from conversations with customers and prospects, lead scoring rules to prioritize follow-up activities based on how likely the lead is to convert into a customer, email templates for following up on leads, and more.
Features
Both HubSpot and Salesforce offer a wide range of features to help you with all aspects of your marketing efforts from email campaigns to website design to lead generation. However, there are some key differences that may help you decide which platform is best for your needs.
For example, HubSpot offers built-in tools that allow you to easily create and publish landing pages, blogs, and forms directly from the software. These features are not available in Salesforce. However, if you prefer using a content management system (CMS) like WordPress or Drupal in addition to your marketing automation platform, then Salesforce could be a good fit since many of these CMS platforms offer integration with the platform. In contrast, HubSpot is designed as a standalone tool, so it only integrates with other HubSpot products.
Another important consideration when choosing between these two platforms is their lead scoring capabilities. Both systems can automatically prioritize leads based on their engagement and other data, but HubSpot offers more flexible options for defining custom lead scoring rules and triggers. This can be an important feature if you have a complex sales process or plan to use your marketing automation software in conjunction with other tools like CRMs or email service providers.
When choosing between these two platforms, it's important to consider things like price, built-in vs. third-party integration options, and lead scoring capabilities when making your decision. With this information in mind, you can decide which platform is best for your business.
Ultimately, which platform is right for your business will depend on your goals and needs. If you're primarily focused on marketing activities like attracting new visitors to your website or nurturing existing prospects into customers, HubSpot may be a good fit for you. If your focus is primarily on sales activities like generating leads through forms on your website or social media platforms, Salesforce CRM could be the better choice.