An intranet is a private network that is accessible within an organization, typically to its employees.
Intranets can be used for sharing information and communication both internally among employees and externally with partners or customers. They are often used as collaborative tools and as a way for people to stay connected even when they are not physically in the office or at their usual workstations. This can include using a variety of different applications, from email and file-sharing to videoconferencing and instant messaging.
While the term "intranet" was originally used to describe internal company networks that relied primarily on Internet technologies, today it is more common for an intranet to use many other types of technologies in addition to those based on the Internet. This includes technologies such as intranet search engines, collaborative tools, and content management systems.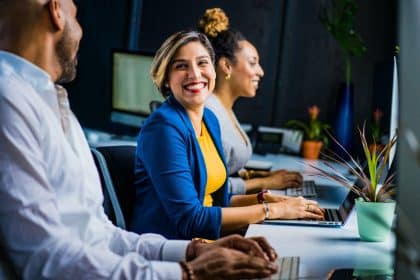 The uses for an intranet
An intranet can be used for many different purposes, depending on an organization's needs. Some of the most common uses include:
Sharing information among employees or partners.
Promoting internal company communication and collaboration.
Providing access to human resources documents and other useful files and databases.
Managing business processes like employee onboarding or time tracking.
Recruiting new employees and communicating with them once they are hired.
Improving efficiency by automating business processes like expense reports or travel management.
Monitoring performance through data analytics dashboards or project management software.
Improving customer service by leveraging a self-service support portal that automatically directs customers to the best resources for whatever issue they are having.
Improving overall productivity through the use of business applications like Salesforce automation or a customer relationship management system.
Steps to take
If you are considering launching an intranet for your organization, there are a few steps that you will need to follow to ensure that the process goes smoothly and that employees have a positive experience using this new tool.
The first step is to determine your goals for the intranet, including what types of content you want to share and how you plan to use it within the company. This will help guide all of your other decisions about design, layout, and features.
Another important step is to develop content for the intranet, which could include anything from files and documents to company news and announcements. You may also want to consider creating a team of employees or volunteers who can help plan and maintain the site once it has been launched, as this can be one of the most time-consuming and challenging aspects of the process.
In addition, you will need to design your intranet in a way that is both user-friendly and visually appealing, which can involve hiring a specialized designer or using existing templates available online. This step should be thoroughly planned out to create an effective platform for sharing information throughout the company.
After you have launched your intranet, it is important to monitor usage and make adjustments as needed. This can be done by monitoring the most popular pages and features, listening to employee feedback, or conducting surveys about their experience with the new tool.
In order for a company intranet to be successful, it must be regularly maintained and updated, both in terms of content and design. This may involve dedicating a team or set of employees to help oversee the site on an ongoing basis, either as volunteers or by hiring someone specifically for this purpose. By taking these steps, you can ensure that your company intranet continues to benefit your organization for many years to come.
While creating an intranet is often seen as a longer-term investment, many organizations find that the benefits it provides in terms of improved communication, collaboration, and efficiency make it well worth the time and resources required to create and maintain one. For example, if your company is trying to implement a new strategy or set of best practices throughout the organization, an ideal way to do this might be by creating content about these initiatives on your intranet and encouraging employees to interact with it regularly.
This could involve things like posting articles that explain why the initiative was created and what impact it will have on the company, putting together training resources such as video tutorials or other materials, and organizing dedicated discussion boards or webinars that allow employees to ask questions and get updates.
Overall, an intranet can be a highly valuable resource for any organization of any size. Whether you are looking to improve internal communication and collaboration, streamline business processes, enhance customer service, recruit new employees more efficiently, manage projects more effectively, or find ways to boost productivity across your whole team – an intranet can help you do all of these things and much more!