Let's say you designed a high-quality handbag for Target that, in order to make a profit, would have to be sold for $500. Or how about the electric car you built for ages three to six that was designed to go 30 miles per hour. It doesn't matter how awesome your design, if it doesn't meet the needs of your customers, it's worthless. Bringing the customer into the design process is critical to success.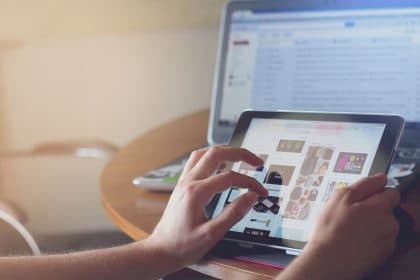 Considering the amount of business that is being conducting online, you no longer have an excuse for providing your customers with a sub-par digital experience. Regardless of the size of your business, you need to have a website that serves as the hub for your brand's online presence.
Since your website is often the first interaction that your customers will have with your business, you also need to ensure that your design offers a positive user experience and communicates the right message.
Unfortunately, too many businesses are focused on having a website design that "looks pretty." While aesthetics should come into play, your priority needs to be providing a user experience that aligns with the needs of your customer and the goals of your business.
WHAT IS A PURPOSE-DRIVEN WEBSITE DESIGN?
A purpose-driven website design offers a healthy balance between an aesthetically pleasing design and functionality. With a purpose-driven website, an intentional path for the user experience is created at the beginning of the design process.
As a result, the website serves as a strong asset to both the business and the consumers that use it.
Here are the critical steps that your business needs to take to create a purpose-driven website that aligns the needs of the user with the goals of the business:
EDUCATE YOUR TEAM
In order to design an effective website, you need to educate your digital marketing agency about the details of your business. If your website designer doesn't have a full understanding of how your business operates, you're going to end up with a website that does not serve your needs.
In order to design an effective website that serves a clear purpose, your website designer must be knowledgeable about how your business operates, the types of products and services that you offer, and the audience that you're targeting.
ESTABLISH CLEAR GOALS FOR YOUR WEBSITE
Before you begin designing your website, you must determine the purpose of your website.
Do you want to earn more conversions?
Is your priority to educate your audience so that you become the go-to resource for all industry-related matters?
In addition to establishing clear goals, you also want to make your goals measurable. By setting measurable goals, you'll be able to routinely check your progress and tweak your strategy when necessary.
Your purpose should influence every design decision that you make on your website, large or small.
DEVELOP THE USER JOURNEY
Providing a premium user experience on your website needs to be a priority for your business as it will help to increase your ranking in search results.
To map out your user's journey, you need to first put yourself in your customer's shoes. Ask yourself how the customer is arriving to your website (for example, through a search engine or a pay-per-click ad). What are the keywords and phrases that your customers are typing into search engines?
Once the customer arrives on your website, what message do you want to communicate? What actions do you want your customers to take? If you have more than one buyer persona, keep in mind that you'll want to take into consideration multiple user journeys.
Now it's time to think about your target consumers. Where is your traffic coming from (Google search, social media, email campaign)? Which calls-to-action will motivate a click?
When visitors arrive on your website, what do you want them to do? If you have multiple buyer personas, you'll probably want to create multiple buyer journeys on your website. It's critical that your website designer be aware of the of the vastly different motivations that your different buyer personas have in order to design intentional user paths that best achieve your goals.
GUIDE USERS TO TAKE ACTION
Once you've mapped the user journey, consider how you will guide your users to take action. You want to make your desired action as clear as possible to your audience. As a best practice, keep your navigation menu simple by limiting it to seven options. You also should embrace white space to help your calls-to-action stand out on the page.
KEEP THINGS SIMPLE
Simplicity is the key to a providing a good user experience for website visitors. An effective purpose-driven website requires users to make few decisions along the buyer journey. As a best practice, don't offer more than seven navigation elements in menus and page layouts. Keeping things simple will help drive the action that you want your website visitors to take.
By following these steps when building or upgrading your small business website, you'll benefit from getting a purpose-driven design that takes your website visitors on a seamless and intentional buyer journey.
When you have a clear purpose for your website, you'll be able to design it to best accomplish your end goal.