When you think of SEO, Google is probably the first thing that comes to your mind and everyone else's. However, online searches for goods, entertainment, and information have started to migrate to other platforms as a result of the emergence of new digital behemoths in the social networking and ecommerce sectors, such as the everything-buying site Amazon and video-sharing apps like TikTok.
This means that for brand marketers and content creators, it is now essential to understand social media SEO for platforms like TikTok, Instagram, Facebook, Twitter, and LinkedIn, in addition to depending on algorithms in order to surface your content to new audiences.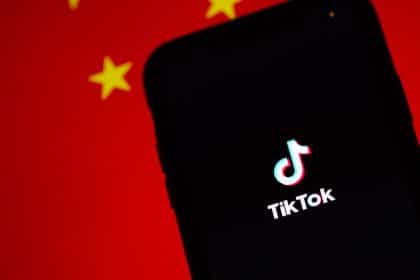 Platform-specific best practices will always differ, but for most of them, executing a clever strategy around keywords and hashtags will significantly increase discovery.
In fact, there is even a whole genre of content on TikTok devoted to helping creators with SEO and app discovery.
In addition to emphasizing the value of using the best search terms possible, TikTok creators have started posting free educational posts with helpful advice. These types of posts include demonstrations of how to use TikTok's search bar to find the most popular autofill search phrases based on seed words and then create posts about each of the most searched topics.
And according to the Search Engine Journal, Google is also working on indexing the video content on TikTok.
So, are you ready to optimize your TikTok content and improve your search ranks?
Here are five useful TikTok SEO tactics you should implement right away:
TikTok SEO Tactics
Hashtags
Now that Google indexes TikTok videos, it's important to use hashtags as your main keyword.
Keywords are a crucial aspect of SEO and can make or break your content's discoverability. Use trending hashtags that are relevant to the content you are promoting to boost visibility on the app.
It is also important to experiment with hashtags until you find the ones that work best for your brand.
Additionally, optimizing your hashtag with long-tail keywords will help your TikTok SEO efforts.
Creative Videos
When it comes to TikTok, you are going to want to be especially creative to get noticed. But don't forget to make it search engine optimized.
Your video length should only be 60 seconds long, so make sure you have some form of a TikTok strategy already in place to create content that fits the platform.
Your video title and descriptions should also be well thought about. Don't be afraid to use long-tail keywords to optimize your videos.
And, at the end of the day, your video will only perform well if it is interesting to watch. Including open-ended questions that prompt a discussion is also a great way to encourage your audience to engage with your video
Remember to also continuously look at your profile and pay close attention to what people are saying about your videos and brand. You can also increase customer loyalty by answering any comments, questions, or concerns with relevant details.
TikTok is all about fun and caters to a younger audience, so if you want to join in on the trend and make your brand more relatable, use popular background music and trending hashtags for your content.
Redirect to Website
If you have a sizable TikTok following without guiding people to your website, it is pretty much a waste of an account.
A brief snippet of your brand's mission and goals should be included in your bio, as well as a link to your website to make it easily accessible to anyone who clicks on your profile.
Additionally, you increase your authority by designing a website funnel for your target audience and then use that website funnel to understand how your audience engages with your business.
Cross Promote
Cross-promotion of your video content is crucial for your TikTok SEO strategy. If you have followers on other platforms, don't waste them.
If you have a following on Facebook or Twitter, posting your TikTok content there encourages your audience to join you on TikTok as well.
Cross-promotion is a great strategy for growing your TikTok audience and fan base.
TikTok Analytics
Analytics should be your social media blueprint. And using TikTok analytics can help eliminate uncertainty when trying out different ideas.
Use analytics to understand your audience's behaviors. With TikTok analytics, you are able to see your most popular content and the number of clicks and visits your profile has.
Takeaway
As more brick-and-mortar and online businesses invest in their online presence, consumer buying habits are changing.
If your brand wants to stay competitive, you need to make yourself more visible online, and that means getting accustomed to newer platforms like TikTok.
You will need an SEO plan in place, an optimized website, and a developing social media platform like TikTok. And lucky for you, New Target can help with all of your social marketing and more. Contact us today.