Geofencing is a successful and innovative tactic many retailers have integrated into their digital strategy. It involves a business targeting anyone in a specific location, typically in or around a store. Existing loyal customers enjoy being contacted on a platform that they're familiar with, like their mobile device, when they are on the premise. Consumers may even feel they are getting a secret deal or promotion that other shoppers may not know about.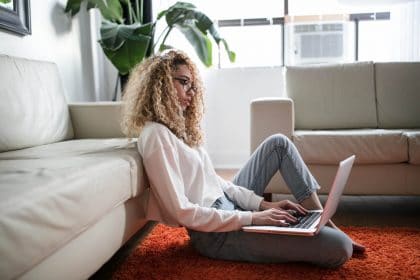 Geofencing is very exciting to both businesses and consumers, but it can only be utilized if the potential shopper is in the digitally "fenced" area.
This technology has expanded into something even more exciting and even more innovative: addressable geofencing.
WHAT IS ADDRESSABLE GEOFENCING?
Addressable geofencing allows you to target the individual homes of the people most likely to purchase a product. Also known as addressability, addressable geofencing is a programmatic advertising technique that enables a business or agency to reach devices like smartphones, connected TVs, tablets, desktops, or laptops at the address level and provide them with a targeted message relevant to the potential customer. A business can combine physical household data with an address to create a personalized marketing profile of each individual in a home. Addressable geofencing is an exciting strategy that can allow businesses to reach more current or potential customers. It uses 1st- and 3rd-party data to allow for hyper-local one-on-one targeting to create the highest quality pool of prospects.
ADDRESSABLE GEOFENCING MAKES IT EASY TO:
– Upload actual addresses to create geofences around plat line data to build a target area around a single home or group of homes.
– Improve your precision of audience targeting by combining 3rd-party data like census information, to gain a better impression share than standard geofencing.
– Personalize marketing messages based on audience data.
– Track the effectiveness of an advertising campaign by comparing addressable data with store traffic and sales.
Addressable geofencing technology works by using plat lines from public property records to create a digital fence around each property. The digital lines match up with the actual property lines to a 90% accuracy level and also use GPS to increase its precision. Addressable geofencing is also often used alongside other forms of geofencing; for example, a retail store could push an advertisement to someone's house that prompts them to visit the store, and they could be targeted again once they walk in the store.
HOW CAN IT HELP YOUR BUSINESS?
Addressable geofencing can help your business in several ways—here are a few:
– Scalability: With addressable geofencing, you have the ability to grow programmatic advertising campaigns when necessary outside of the limitations of IP-based solutions.
– Attribution: You now have the ability to track any uplift in foot traffic.
– Personalization: Your business can personalize advertisements based on 1st- and 3rd-party data sources.
– Performance: Addressable geofencing allows for improvement of the performance of direct mail campaigns because of frequency and reach improvements.
– Omnichannel Outreach: The omnidirectional nature of addressability makes sure someone sees at least one message on one of their devices; it can also reinforce excitement or interest in an offer if they see the ad multiple times on different devices and channels.
– Data Overlap: Your business can segment audiences with information from offline databases.
In addition, geofencing is also used to help advertisers engage with existing customers, build brand awareness, build new customers, and encourage traffic.
WAYS BUSINESSES USE GEOFENCING
– Automotive: Car dealerships use addressable geofencing to target certain homes or neighborhoods based on demographic information to announce upcoming sales. Homes in higher income brackets could be interested in advertisements for new luxury models. In contrast, those in lower-income brackets could be delighted to learn about more affordable car sales or auto-financing information. Automotive companies could also use addressable geofencing to target individuals based on past purchases to encourage renewing leases or warranties. It could also recommend types of vehicles based on geographic locations; for example, more rural areas would probably want to see information for a rugged pickup truck where cities would like to be shown information on a smaller vehicle.
– Finance: Similar to automotive businesses, income information could be used to target higher-income neighborhoods with information about wealth management, where lower-income areas could be targeted with offers about bankruptcy, lending, or credit services.
– Medical and Healthcare: With addressable geofencing, advertisers can market to existing or new customers within the targeting physical location to a healthcare facility to get clients back in the office for an annual checkup, screening, or vaccination.
– Pharmaceutical: Age and family data can be merged with housing information to better segment. For example, young families in their 20s and 30s might need certain medical products for babies and toddlers. People in their 60s and 70s might be interested in products designed for age-related conditions.
The options are endless with addressable geofencing when your business has a customer base and a little creativity. It can be used in a variety of ways depending on the type of business you have. Addressable geofencing can open many new doors for your advertising team; your business can help you focus on specific markets to provide more relevant messages and get a better return on your investment. In today's hyper digital-focused world, there is no doubt addressable geofencing will only become more prevalent in digital advertising, so it is definitely something to consider implementing in your business' digital advertising strategy.