Artificial intelligence (AI) has the power to change the world. AI isn't new, but it has recently become more affordable, commercially accessible, and easier to use. AI is on its way to reshaping activism and philanthropy.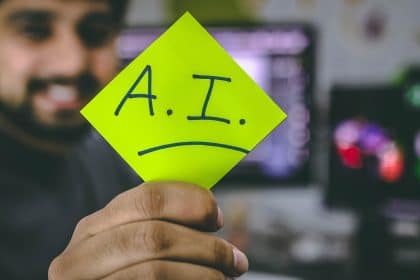 In 2020 Beth Kanter and Alison Fine released their paper, Unlocking Generosity with Artificial Intelligence: The Future of Giving, funded by the Bill and Melinda Gates Foundation.
Kanter and Fine discuss the present state of AI integration into online giving platforms and tools to increase and extend philanthropic giving by all types of contributors.
The paper outlines how artificial intelligence can be used to remake relationships between contributors, platforms, and causes in order to motivate more donations by more individuals.
What is AI?
In their report, Kanter and Fine define AI as "an umbrella term used to describe different types of technologies." They say, "Though AI comes in many flavors and varieties, at its heart AI is the use of computers to help perform tasks automatically that could previously only be done by humans. The intelligent behavior of pattern matching drives the ability to collect, organize and analyze data to generate insights and complete different tasks."
AI as a Disruptive Technology
Kanter and Fine also emphasize why AI will become a disruptive technology. Disruptive technologies improve efficiencies and change the way organizations interact with their many stakeholders, resulting in new business practices and norms.
AI is prompting a new round of rethinking current business models and practices. Their report goes deeper into how AI is set to disrupt philanthropy, as well as the repercussions of these shifts.
Artificial Intelligence for Increased Giving
Kanter and Fine's research identified how AI can be used to not only increase giving but also provide a better donor experience. AI can:
Find connections between causes and everyday givers

Machine learning and donor data acquired from explicit or implicit behavioral data are used to match contributors with an organization or cause. Algorithms are also used to collect and categorize data from nonprofits.

Advise donors and program officers on making strategic investments

Machine learning and algorithms are used to provide philanthropic investment recommendations. There's also the potential for automated impact ratings.

Help nonprofits engage donors to make sure they renew their gifts

The core methods of machine learning are used to train algorithms on donor data in order to identify the most likely donor prospects. AI also anticipates donors who are ready to be re-engaged. And, some models combine third-party data sources with nonprofit CRM data.

Scale personalized communications for givers

Donor databases are analyzed using machine learning algorithms, which are sometimes supplemented with third-party data sets or social media data. The use of chatbots is also included. This is all used to personalize donor communication and engagement, convert donors via personalized landing pages, and analyze unstructured social media data.

Help researchers understand donor interests and giving patterns

Platforms are sharing data for research purposes while adhering to strict privacy and ethical guidelines. This data is utilized in research to better understand giving patterns and trends.

Automate reporting and other internal tasks

AI can help platforms efficiently generate reports or automate administrative work such as cause and donor customer service, reports, and website content.
Nonprofits that use AI to help their fundraising operations will be able to more efficiently find new contributors, customize their communications and outreach efforts to the donors' interests, and guarantee that no one falls between the cracks for renewals. Philanthropists will be able to locate causes that align with their passions and interests easily, receive communications tailored to their individual interests, and engage with the cause in a more customized way.