LinkedIn is the leading social network for B2B marketers and even more popular for B2B advertisers. Paid advertising can be tricky to navigate, and when it comes to LinkedIn, not much changes. If you have been running LinkedIn ads and have not seen the results you are looking for, check out these LinkedIn ads best practices to get things on track.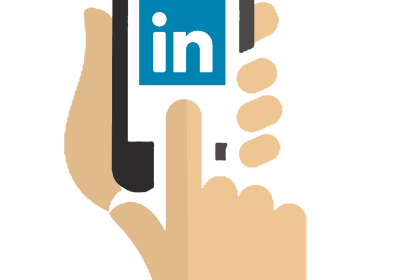 LinkedIn Ads Best Practices
Audience Size
LinkedIn recommends keeping your audience size within an optimal range of 50,000 to 500,000 if possible. Your campaign should start with broader targeting, and you should narrow down your audience after analyzing what performs best through their demographic reporting.
Selecting AND instead of OR can help reduce audience size. Advertisers who follow LinkedIn's best practices for audience size improve their click-through rate by 28.1%
Creatives
You should use three or more creatives to increase your audience reach. A member is able to see one unique creative from an advertiser every 12 hours and won't be able to see the creative again within the same 12-hour period. A member, however, can see up to five creatives from an advertiser within the same 48 hours.
It is also easy to create additional ads by clicking the menu to the right of the current creative, selecting "duplicate," making a minor change, like the heading or CTA, and then saving. This is then considered its own unique creative. People who use three or more creatives reduce their cost per conversion by 70.7%.
Another bonus is that when you use three or more creatives in the campaign, the account is able to A/B test. This allows for better performing creatives and the rotation of creatives for a better audience reach. In fact, 89.9% of experienced advertisers use over three creatives and reduce cost per impression by 25.1%.
Content-Length
It is recommended that creative content length should be anywhere between 100-220 spaces. Shorter creatives can lack detailed information, while longer creatives over 220 spaces can get collapsed. Advertisers who write creatives in this range reduce cost per lead by 50.3%
Budget
Your daily budget should be set above $25 and ideally between $50 and $100. Advertisers who run a daily budget between $50 and $100 see an average CTR increase of 50%.
It could also be smart to front-load your budget for a campaign's first couple of weeks, then lower it later if needed. Higher daily budgets allow for the platform to gather the data it needs to optimize the campaign.
Set Up Insights
You should set up the insights tag to enable conversion tracking. It tracks LinkedIn members' traffic on external websites and can be used for retargeting and demographic analysis.
Conversion Tracking
Enabling conversion tracking provides you with additional reporting that helps you better understand the actions people take on your website after they click on the ad. You can create conversions and then apply them to different campaigns to view conversion tracking reporting. Follow these steps to learn how to turn on conversion tracking.
Targeting Facets
Incorporating more targeting facets is key for improving click-through rates; advertisers who use four or more targeting facets will see a 50% improvement in click-through rates.
However, it's important to note that there are certain targeting facets to avoid. For example, you should avoid certain facets like age, gender, and traits because this is Inferred data on LinkedIn. Instead, use facets like job title, company industries, job function, skills, years of experience, etc.
Campaign Length
Campaigns should ideally run longer than seven days because the LinkedIn system optimizes off a seven-day learning phase that references the previous seven days' worth of data. This makes any optimizations the most impactful after the first seven days of the campaign's launch.
Audience Network and Expansion
Enabling LinkedIn Audience Network (LAN) allows you to run your ads on LinkedIn and their partner app and websites.
Enabling Audience Expansion helps improve delivery and budget use. It increases the reach of your campaign by showing your ads to groups with similar attributes to your target audience.
Learn more about Audience Expansion and LinkedIn Audience Network.
Boosting Best Practices
Once your ads are up and running, you are also going to want to boost your ads. Here are LinkedIn ads boosting best practices:
Starting from the post with the highest engagement is best because you already know the content works, and you won't be wasting time or money by boosting it.

Before you boost, you want to make sure your LinkedIn page is fully complete. You want to make sure you are posting regularly and have the right logos and the right descriptions to drive credibility.

Find out the most relevant audiences and how long you want to boost the post.

Allow enough time for the boosts. Once again, it takes LinkedIn seven days to gather enough data to optimize delivery.
Our team of marketing experts will help your company increase awareness and conversions with paid advertising that helps you stand out. We are experienced with marketing on LinkedIn and will help you identify the most effective way to spend your social advertising budget. Contact us today.