Your website's landing page is often one of the most important elements of your online presence. This is the first page that visitors to your website will see, so it's essential to make a good impression. A well-designed and crafted landing page can make the difference between a website visitor bouncing off your site or taking the desired action, such as subscribing to your email list or making a purchase.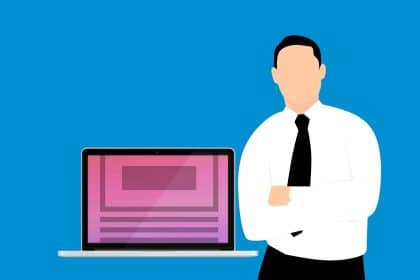 What is a Landing Page?
A landing page is a single, standalone page designed for a specific purpose. Usually, that purpose is to encourage visitors to take a specific action, such as signing up for your newsletter, filling out a web form, or making a purchase. Landing pages are distinct from other pages on your website in that they are not meant to be navigated away from; instead, they're designed to keep visitors focused on the desired action.
Why are Landing Pages Important?
Landing pages play an essential role in digital marketing campaigns. They're often used in conjunction with ads or email campaigns to increase conversion rates by providing visitors with more information about a product or service before they make a decision. A well-designed landing page can be the difference between a successful and unsuccessful campaign.
The first thing that your potential customers will see when they click on your website is your landing page. That means that you have a very short amount of time to make a good impression! A well-designed landing page will grab their attention and convince them to stay on your site long enough to learn more about what you have to offer.
A good landing page will be designed with conversion in mind. That means that it will be easy to navigate and will contain a clear call-to-action (CTA) that tells your visitors what you want them to do next. For example, if you're selling a product, your CTA might be something like "Buy now!" or "Add to cart." If you're providing a service, your CTA might be, "Sign up today!"
Five Features of a Landing Page that Converts
1. A Compelling Headline
Your headline is one of the most important elements on your landing page because it's what will grab a visitor's attention and make them want to stick around. A good headline is clear, concise, and to the point. It should be no more than a few words long, and it should be relevant to the rest of your page content.
2. A Subheading That Elaborates on Your Headline
Once you have a visitor's attention with your headline, it's time to elaborate on what you're offering with a subheading. This is where you can go into more detail about what you do and how it can benefit your visitors. Keep your subheading short and sweet—just a few sentences will do.
3. A Call-to-Action That Is Clear and Concise
Your CTA is what you want your visitors to do after they've read your headline and subheading. Whether it's signing up for your newsletter or email list or buying a product, make sure your CTA is clear and easy to understand. The last thing you want is for someone to leave your landing page without taking the action you want them to take!
4. Supporting Images or Videos
Videos and images are great additions to any landing page because they help break up text and add visual interest. If you're selling a physical product, consider adding an image or video of the product in use. This can help increase conversion rates by giving potential customers a better idea of what they're buying.
5. Social Proof
Social proof is basically anything that helps show potential customers that others have had success with your product or service. This could be in the form of testimonials from happy customers or reviews from industry experts. Adding a form of social proof to your landing page can help increase conversion rates by giving visitors confidence in your offering.
Conclusion
A well-designed landing page is essential for converting website visitors into leads or customers. Make sure your page includes these five key features: a compelling headline, a subheading that elaborates on your headline, a clear and concise call-to-action, supporting images or videos, and social proof in the form of testimonials or reviews. By including all of these elements, you'll be well on your way to designing a perfect page that converts!
At New Target, we design compelling websites and creative landing pages that are sure to convert. Learn more about our website development services here.