If you're looking for a platform to help you expand your business by running amazing advertisements and reaching out to a large number of people, but you're not sure which one is right for you, go no further. This post comparing Madgicx and Adroll will ease all your concerns or doubts so you can choose the platform that best suits your demands and delivers the results your company requires.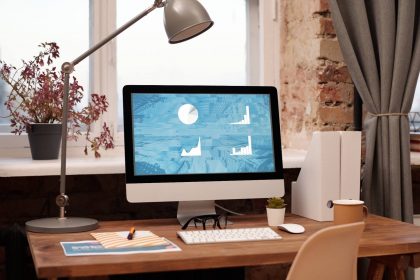 All of these platforms have unique features that will ensure that your company shines and grows as quickly as possible.
Platforms like Madgicx and Adroll aim to promote ads on every possible social media app or website. Madgicx especially, ensures that all well-known social media applications and websites are promoting your great products and your fantastic brand. The more social media apps and websites your ads succeed in, the better for your business. These platforms will assist you in gaining exposure for your brand and turning potential leads into loyal customers.
MADGICX OVERVIEW
Madgicx is a platform that more than 30,000 users trust, and it provides features and services that go far beyond ad optimization. It offers incredible creative intelligence and allows you to advertise on well-known platforms like Instagram, Facebook, and Google. In addition, Madgicx features an exceptional lead generation tool that will assist you in obtaining a list of ideal leads and allowing your organization to grow even further. They also have a mobile phone app that allows users to see their advertising, get analytics, and use Madgicx and its features without having to bring large laptops along with them.
They guarantee that you will be able to see results in 1-to-2 days, and they also provide a free trial so that you can learn more about how their excellent services and tools work.
Madgicx also received two honors in 2019, the first of which was the rising star award from Finances Online. The second was the premium usability award from Finances Online. Finances Online is one of the most popular review websites, providing extremely extensive information about various platforms, and is well-known for its remarkable ability to help in platform comparison.
ADROLL OVERVIEW
Adroll is a good ad optimization tool that also offers email marketing in addition to ads. While it will aid in the growth of your business, it will also result in the growth of your confidence, brand, sales, and customer loyalty, among other things. This platform isn't huge; it just has a few features and specs, but it can definitely help you expand your company.
MADGICX VS. ADROLL FEATURES
Autonomous Ad Buying Tool
Madgicx
Madgicx is a fantastic omni-channel artificial intelligence software with numerous benefits and features, including being an automatic ad buying tool, assisting us in expanding our business' reach, and optimizing and customizing advertisements across a variety of social media platforms.
Adroll
Adroll is an important marketing tool that provides a wonderful growth platform. It is equally focused on advertising and other marketing operations, and it is eager to drive customers and visits and engage them in the best possible way. It does motivate people to respond to emails, adverts, and other forms of communication.
Madgicx
Madgicx has provided us with a fantastic platform, particularly in the area of eCommerce. They provided us with impressive services from the inside out, thanks to its exquisite traits and features. Madgicx is equipped with great marketing strategies that will assist any individual in organically growing their e-commerce business.
Adroll
Adroll has excelled at providing eCommerce services, retaining high performance and highly qualified marketing attributes while remaining competitive and unique. It is indeed extremely motivated and specialized in eCommerce sectors.
Customer Support
Madgicx
Madgicx has a great customer support team, with individuals who are very welcoming and responsive to the demands and concerns of customers or clients, and the quality of service they provide is unparalleled. They are available 24 hours a day, 7 days a week.
Adroll
Adroll and its customer service are almost equally convenient; the customer care team is available 24 hours a day, 5 days a week, on a live chat basis from Monday to Friday. Customers have found the specialists to be quite helpful and responsive.
MADGICX VS. ADROLL UNIQUE FEATURES
Madgicx
Smart Filters
Smart filters help you determine your audience's wants by focusing on specific requirements and thereby helping you make decisions. The stages of analysis, such as acquisition prospecting, acquisition re-engagement, retargeting, and retention, all have a funnel. And to get through each of these, a specific filter would be quite beneficial. Smart filters also assist you in determining which creatives work where and in which country, allowing you to make informed decisions.
Mobile App
You can't take your laptop with you everywhere, yet you need work no matter where you are. Madgicx's mobile app allows you to keep track of your ad performance from anywhere. It's a job that can be done on the go.
The app's Control Panel is specifically designed to make it simple for you to see all you need to know. All of the data is updated in real time, and they show you how live traffic affects your campaigns. The best part is that even when your Madgicx free trial expires, the software will remain free, which is an added advantage.
ROI Tracking
Madgicx provides users with the ability to view performance metrics. This feature allows users to monitor and keep track of their actual growth and the impact of the activities they perform to improve their business.
This allows users to see whether their strategies are working or not, and if not, how quickly and in what way they can change them. As a result, decisions can be made accordingly.
Campaign Analysis
Madgicx allows you to develop and personalize your campaigns to meet your specific needs. Madgicx can help you make your content SEO (Search Engine Optimization) friendly. You should also keep an eye out for advertising that costs more than it should, as well as potential unscaling and performance issues. Madgicx's analytical statistics allow you to track your progress and adjust your plans as needed.
Reporting
Madgicx offers the option of generating reports automatically. As a result, you will receive an in-depth, thorough, and high-quality assessment of how your company is operating. And it's all done without your direct participation. It is entirely automatic and runs even when you're not working.
Adroll
Dayparting
Dayparting is a function that is not available in most similar products. It allows you to set the days and periods when your ads will run, as well as the days and times when they will not. This feature, however, applies to complete campaigns and cannot be applied to AdGroups separately. As a result, there may be one minor disadvantage. Because some ads are more effective at certain times of the day or on specific days of the week, such as weekends, this functionality is handy. As a result, users are more interested in it.
Audience Targeting
More conversions will result from precise and personalized ads that are relevant to certain customers. Customers respond positively and more consistently to advertisements that they believe are relevant and meant for them. AdRoll has captured this, and it allows you to target the people you want. Suppose clients have already purchased from you or joined a group. AdRoll's audience targeting tool will try to entice them back to the page by displaying targeted advertisements.
Retargeting
For retargeting, AdRoll uses cookies, which retain a portion of your data on the browser so that it can recall users who have visited the page. The marketing team will then target those visitors and show ads relevant to the people that have already visited your page. This increases your page's conversions as well as brand exposure.
Before they begin using your page, customers must have confidence that their personal information will not be exploited in any way. In this regard, AdRoll's consent management can be extremely beneficial because it simplifies the process. It allows you to navigate worldwide privacy requirements to focus on growing your business while offering your consumers peace of mind that their personal information and data are secure. The more secure they are, the more likely they are to return.
PROS AND CONS MADGICX VS. ADROLL
Now that we've taken a look at the different features both platforms offer let's look at a pros and cons list.
Pros
Adroll
Setting up dynamic retargeting is simple
Customer support is helpful
You are able to customize ads to be clear about what you want.
The analysis process allows you to check what works and what doesn't
There is an impressive variety of what you can choose the templates for your ads
Good remarketing technique
Madgicx
There is an excellent support team there for you 24/7
Quick updates
Easy to use and intuitive
Personalized reviews.
Creates combinations that could take your business to a whole new level.
Good understanding when it comes to the audience
They offer a free trial
Cons
Adroll
Unclear about the fees
Not a lot of control over the bidding process
Many believe that the time taken for ads approval is way too long
You have to contact customer support to make small changes to your Facebook ads
Some parts could be a little difficult to use
Madgicx
It takes some time to get used to the working of the whole brand
Not the best option for novices but good for advanced Facebook advertisers
NEW TARGET CAN HELP!
Both Adroll and Madgicx are great platforms that help you do even more with your advertisements. And want to know the best part, they are both New Target's preferred systems! So, if you want to start reaping the amazing benefits of either of those platforms, contact us today!