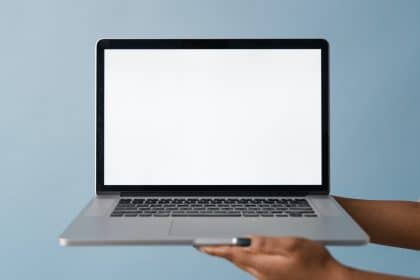 A Common Misconception About WCAG
A common misconception about WCAG is that it's a checklist of rules to follow in order to make web content accessible, following it like a recipe. That would be wrong because WCAG describes general principles instead of product features or specific techniques.
It provides guidelines for people wanting to go beyond just meeting the minimum standards by adding more features that benefit everyone. WCAG should not be seen as a barrier or limiting factor that prevents you from creating good website experiences. It should also not be seen as a list of rules that needs to be followed in a prescriptive way because WCAG is not formally a legal standard.
WCAG should be seen as a process that helps you understand accessibility and identify possible barriers, which will allow you to consider options and choose the right solution for your context.
What Does Accessibility Mean?
Accessibility means designing web content with the intention of overcoming obstacles so it can be accessed by everyone irrespective of their abilities or disabilities, whether permanent or temporary. WCAG encourages this type of thinking from the start when creating web content, so all people have equal opportunities when interacting with it.
WCAG is not specific about the technology used. It only deals with the content of websites, not how they are built or implemented. It is also not about designing for mobile devices, smart TVs or any other new platforms that may come along in the future; WCAG deals with web technologies as they have been defined by W3C's HTML standard.
What WCAG A, AA, and AAA mean
In WCAG 2, the levels are defined by how much work is needed to meet them. For example, WCAG 2.0 Level A means that web pages must be minimally accessible while WCAG 2.0 Level AA means web pages should have some additional features compared to WCAG 2.0 Level A so more users can interact with it successfully.
The guidelines do not set a specific minimum or maximum number of checkpoints for each level, but they recommend using WCAG 2.0 Level A as your starting point and going up from there if necessary because WCAG 2.0 is meant to be flexible and customizable based on the content and features of a website.
WCAG 2.0 Level A is designed for all websites regardless of how complex they are while WCAG 2.0 Level AA and AAA include more advanced accessibility features so websites with more complex needs can take WCAG further.
Does the Law Require WCAG Compliance?
The Web Content Accessibility Guidelines are widely respected as providing the best path to accessibility compliance, but does the law actually require WCAG compliance?
Federal agencies and their contractors are required to conform to WCAG 2.0. Private businesses are not required by law to comply with any specific standard, but their websites do need to be accessible.
Private businesses and Accessibility
The Americans with Disabilities Act (ADA) prohibits discrimination on the basis of disability in places of public accommodation, and websites are increasingly being interpreted legally as places of public accommodation.
Because the ADA was passed in 1990 before there was much of an internet, the law doesn't specify information about websites or a set of technical standards like WCAG.
The absence of a technical standard in the ADA itself does not mean websites don't have to be accessible. They do have to be accessible, but they aren't necessarily in violation of the ADA by not following a specific standard like WCAG. The Department of Justice made this clear in its October 2018 letter on the issue.
WCAG 2.0 and its successor, WCAG 2.1, are consistently upheld as providing an acceptable level of accessibility. So, while the ADA doesn't yet specify WCAG as a formal standard under the law, the courts are saying that compliance with WCAG provides reasonable accessibility.
Websites have to be accessible, and it's now well-accepted that compliance with WCAG is the best way to achieve that goal.