When website security updates aren't taken seriously, you leave your website at risk of getting infected or injected. This article will discuss how security breaches can impact your website, how you can keep your website secure, and what New Target can do for your website safety.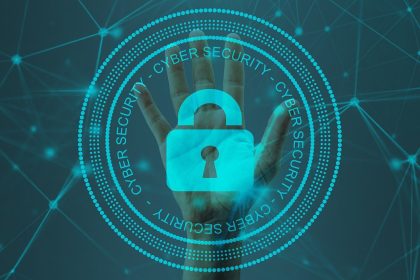 How Could a Security Breach Impact Your Website?
For a web-based business or any business with a website, your livelihood is at stake if you leave your website vulnerable to cybercriminals. Years of client information and valuable data can be compromised in just one lapse. Your reputation with your clients and members is jeopardized if you cannot protect their information.
Cybercriminals can do a lot of damage to your website and business:
They can steal member data stored on your site by exploiting weaker areas on your site, like an outdated plugin.

They can replace your content with content to drive people to malicious websites and infect your visitors with corrupt software.

They could slow down or crash your website entirely, making it inaccessible to any visitors.

Search engines could remove your site from search results or warn visitors your site has been previously hacked. This warning is more than enough to steer visitors away.
Website Security Updates
Security updates in your website fix any vulnerabilities in systems, ensuring your website data isn't exposed to any unauthorized users. This prevents any form of exploitation of your website.
Cybercriminals are smart and are always looking for vulnerabilities in websites or content management systems like Drupal and WordPress. Each hole needs to be "patched," and security updates are what deliver these critical patches that keep your system secure.
If you don't take security updates seriously, your website is at risk of getting infected. Most software updates are due to some sort of security breach that has been discovered and fixed, so updating your website to the new version keeps your site safe from vulnerabilities in the software.
Content Management Systems Security
Whether you use WordPress, Drupal, Magento, etc., you need to pay attention to available updates. Do not ignore any update warnings because every update fixes the loophole of previous versions.
Plugin Security
Before you install a plugin to your website, take careful consideration of the benefits/downfalls of the plugin. Only download a plugin if it is from a well-rated developer and is entirely reliable to avoid any risk of malware. Continuously check for updates on the plugin, and make sure you check how recently the developer has patched security issues.
Theme Security
Similar to plugins, themes also need to be assessed for reliability and updated regularly. Themes can also be a source for malware, so it's important to download themes from trusted sources and to update your theme whenever a security update becomes available.
Extension Security
Unfortunately, your own computer can be the vector of an attack. Make sure your browser and all extensions are also up to date and only install browser extensions from a reliable source and update it immediately when you are alerted.
Server Security
Your website uses a server to connect to the internet, and you guessed it, it can also be vulnerable to hacks. Cybercriminals are able to gain access by taking advantage of security vulnerabilities within the software packages your server is using. Updating the software proactively can patch any vulnerabilities. As a responsible website hosting company, we have many measures in place to keep your website safe.
New Target's Security Updates support subscription provides our clients with the latest security updates for their website. From local small businesses and nonprofits to global brands, our subscription meets you where you are and prepares you for where you're going.
The + is our symbol for personal service. You aren't receiving automated service or a one-click approach when you choose us for your website's security update needs. You will receive focused attention from our experienced engineers, who very carefully review release notes and your system's unique architecture. They then pass every update through our quality assurance team before the update goes live. New Target does it all behind the scenes so you can focus on what's important, you!
Our engineering team provides expert ongoing website maintenance and support for WordPress, Magento, and Drupal-driven websites. In fact, right now, New Target manages security updates for 164 WordPress, Magento and Drupal clients. New Target will keep your website performing at the highest possible level while maintaining optimal security. Our clients trust us to provide 24/7 DevOps maintenance and security update services they need to keep their software safe and sound- and you should too.
Contact us today for a Security+ web support subscription to keep your website safe.