Since TikTok's explosion in popularity, nonprofits and cause-driven organizations have integrated the platform into their marketing strategies. TikTok is all about storytelling, the most important aspect of your nonprofit organization. If you're still hesitant about the app that was once just meant for dancing videos, we'll discuss everything you should know about using TikTok for good.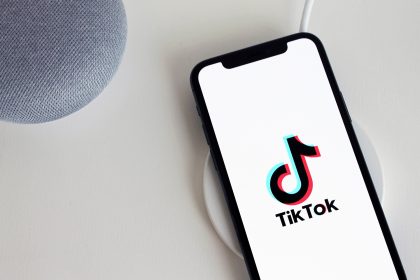 What is TikTok?
TikTok is a video-based social media platform that allows users to create and post videos up to 10 minutes long as well as host live streams. It launched in 2016 in the United States and has rapidly grown to more than one billion active users worldwide. In fact, by the end of 2021, Cloudflare published data showing TikTok as the #1 most popular domain, with Google.com in second place.
What first made the app so appealing was a user's ability to gain fame quickly. Soon after, for-profit companies started seeing how fast content could go viral and got in on the action. Now, influencers and for-profit and nonprofit companies are using TikTok to spread information, advertise, and raise funds.
TikTok's unique interface is great for creating videos that can tell an entire organization's story in anywhere from 15 seconds to 10 minutes. The platform's intuitive editing features also allow users to create quality clips straight from their phones.
The booming social media network is a prime opportunity for nonprofits to connect with new and existing audiences.
TikTok for Good is a TikTok initiative that offers three specific avenues for an organization or an individual to use their TikTok presence to raise awareness and funds for a cause. The three avenues are:
Account Management: Through account management services, TikTok supports individuals and nonprofits by assisting with best practices, managing user relationships, and offering professional guidance every step of the way.
Advanced Analytics: TikTok's advanced analytics service will give your organization analytics about your videos and accounts to understand how your audience is developing and the performance of your videos over time.
Promoted Hashtags: With promoted hashtags, your nonprofit organization can increase awareness for your cause, as millions of users can create videos using your unique hashtag.
How Should a Nonprofit Use TikTok for Good?
Most TikTok users are ages 16-24, also known as Generation Z, the generation that is ready to "change the world." In fact, 32% of this young generation reports giving their own money to charitable causes and actually prefer to donate via social media apps. That being said, TikTok isn't only for the youth; an increasing number of other generations are now also on TikTok.
Nonprofits should take advantage of the noble TikTok for Good initiative to target younger generations. However, with older generations also spending more time on the app, TikTok is an even bigger catch for nonprofits. If you're an animal shelter, making random videos of your animals playing is a sure way to tug at people's heartstrings. The same emotional appeal can be achieved for other types of nonprofits as well; just be creative!
Proven Strategies for a Nonprofit on TikTok
Use Donation Stickers
Right now, donation stickers are not available for all nonprofits, but this could change in the future. Check to see if your nonprofit is able to add a donation sticker; it is the button on top of your video that allows a viewer to donate directly to your cause.
If you aren't able to add a donation sticker yet, focus on increasing your followers and engagement. Once you increase your reach, you will be on TikTok's radar and are one step closer to being able to use that donation sticker.
Hashtag Challenges
A TikTok hashtag challenge allows your nonprofit to challenge users to take action for your cause to raise awareness and increase donations. Make sure your hashtag challenge has a clear and simple purpose and end goal.
Post a Ton
To maximize your chances of gaining recognition on TikTok, you should post around 1-3 times per day. Every day, over 1 billion videos are viewed on the platform, so it's important you do everything you can to stay relevant. Recording and planning your TikTok videos ahead of time can ensure that you don't fall behind.
Conclusion
The possibilities with TikTok for Good are endless; as it continues to grow as the most popular social media platform, the time to get your nonprofit on TikTok is now. Engage with audiences you may have never reached and let TikTok take your organization to the next level.