Marketing automation is an incredibly efficient way to scale your marketing efforts. By using software that automates repetitive tasks, you can free up time for other parts of the strategy more easily than ever before. HubSpot offers one such platform with features designed specifically for businesses looking to enhance their online presence without having any trouble whatsoever managing it all themselves.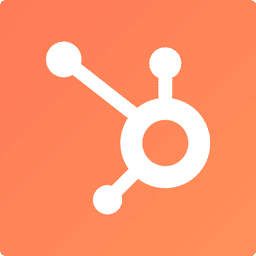 HubSpot Can Streamline Your Marketing Automation
Lead Management
One of the key features of HubSpot is its lead management capabilities. With HubSpot, you can capture leads from a variety of sources, including your website, social media, and email campaigns. Once a lead is captured, it's automatically added to your contact database. From there, you can nurture your leads with automated emails, track their interactions with your website, and score them based on their engagement. Then, when a lead is ready to be contacted by a sales representative, they're automatically routed to the appropriate person.
Email Marketing
HubSpot's email marketing tool includes everything you need to create and send automated emails. With customizable templates and a drag-and-drop editor, it's easy to create beautiful emails that are aligned with your brand identity. In addition, you can segment your contact lists so that you're only sending relevant emails to those who will actually find them helpful. And with HubSpot's reporting tool, you can track the performance of your email campaigns and make adjustments accordingly.
Social Media Management
HubSpot's social media management tool allows you to publish and schedule social media posts in advance. It also gives you the ability to track the performance of your posts and see which ones are getting the most engagement. In addition, HubSpot's social media tool allows you to monitor social conversations so that you can quickly respond to any customer inquiries or complaints.
If you're looking for a way to streamline your marketing efforts and get more out of your team, then HubSpot may be the right solution for you. With its powerful automation tools, HubSpot can help you save time and increase your efficiency. Now, let's explore the benefits of using HubSpot for your marketing automation.
5 Benefits of HubSpot Marketing Automation
1. Increased Productivity
One of the greatest aspects of HubSpot is that it can help you automate all of the tedious, time-consuming tasks that take up so much of your day. For example, if you want to send out a monthly newsletter, HubSpot can automatically populate it with content from your blog and social media channels. This frees up your time so that you can focus on more important tasks, like developing new marketing campaigns or strategies.
2. Improved Customer Retention
Another great benefit of HubSpot is that it allows you to keep better track of your customers and their interactions with your brand. You can then use this information to create targeted marketing campaigns that are designed to keep your customers engaged and coming back for more. Additionally, by keeping track of customer interactions, you can quickly identify and address any issues that they may have.
3. Increased Sales and Revenue
Of course, one of the most important benefits of HubSpot is that it can help you increase your sales and revenue through its powerful lead capture and conversion features. For example, with HubSpot's lead capture forms, you can easily collect leads from your website and then use HubSpot's automation features to nurture those leads until they're ready to buy. Additionally, HubSpot's integration with Salesforce gives you the ability to quickly convert leads into customers and track their progress through the sales funnel.
4. Deeper Insights into Your Customers
HubSpot also provides users with valuable insights into their customers through its built-in analytics tools. These tools allow you to see which marketing campaigns are performing well and which ones need improvement. Additionally, they give you the ability to segment your customer base so that you can create more targeted marketing campaigns in the future.
5 . A Better ROI for Your Marketing Budget
Finally, because HubSpot offers so many features in one affordable package, it provides users with a better return on investment for their marketing budget than other solutions on the market. Additionally, HubSpot's pay-as-you-go pricing model means that you only ever pay for the features that you actually use, making it even more affordable.
As a business owner or marketing manager, it's important to find a tool that will save you time and money while still providing valuable insights into your customers. Not only does it offer powerful automation capabilities, but it also provides valuable insights into customer behavior and engagement. Additionally, its integration with Salesforce makes it easy to convert leads into customers. If you're looking for an all-in-one solution for your marketing needs, look no further than HubSpot!
HubSpot is not just a tool for marketing; it's an insights powerhouse that helps you connect with your customers on every level and in the smartest way possible. Contact us today and find out how we use HubSpot to deliver compelling digital experiences and effective marketing campaigns for our clients.