Defending workers' rights across America.
CHALLENGE
MSE's previous website was clunky, difficult to update, and not mobile-friendly. As well, the design and images were generic and not reflective of their clients.
SOLUTION
New Target chose Drupal to power the new MSE Labor Law website. The website allows for easy and secure access to cases for authenticated users, includes a robust filtering system, and provides a more inclusive experience with the addition of multilingual tools.
MSE wanted their new website to be more client-focused and to position the firm as a trusted legal resource for labor issues. As a means to accomplish those goals, the website needed to be easier to update so that content and imagery could be changed more frequently to meet the needs of the clients.
Website Design & Creative Vision
The website had to make visitors feel welcomed right away, it had to be easy to navigate, and it needed to include images that were representative of MSE's clients.
MSE understands that navigating labor law can be an intimidating prospect which is why they put an emphasis on creating a website that's user friendly and enables the user to be educated while collecting valuable information along their journey. Visitors are guided through the website easily. A robust resources section includes, "Get in Touch" links while contact information resides on several pages to make it easy for visitors to inquire and ask questions. The News section is updated frequently and features important labor law coverage that keeps users informed and engaged on the site longer. The Cases section enables employees who are participating in large multi-plaintiff class and collection actions to view password-protected access and status updates about their case. Additionally, summary updates for notable cases are available for all users. Though the firm resides in Washington, D.C., the addition of an interactive U.S. map shows their national reach in work they've done throughout the country.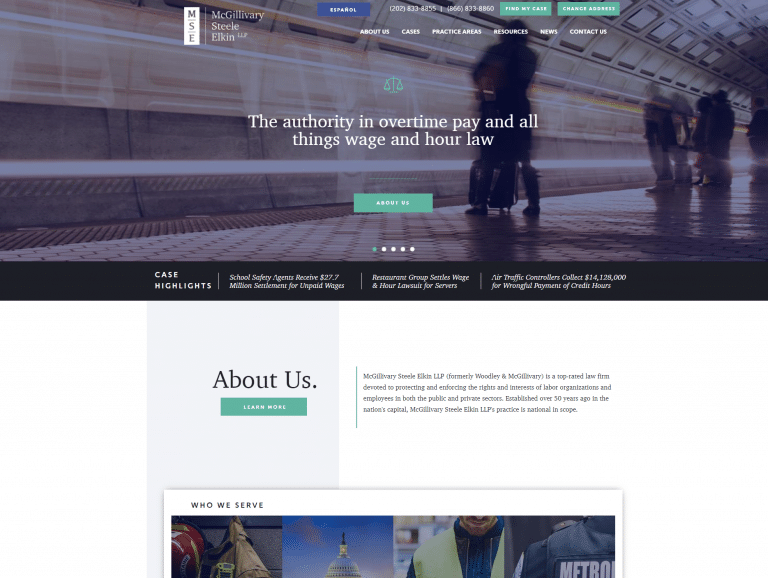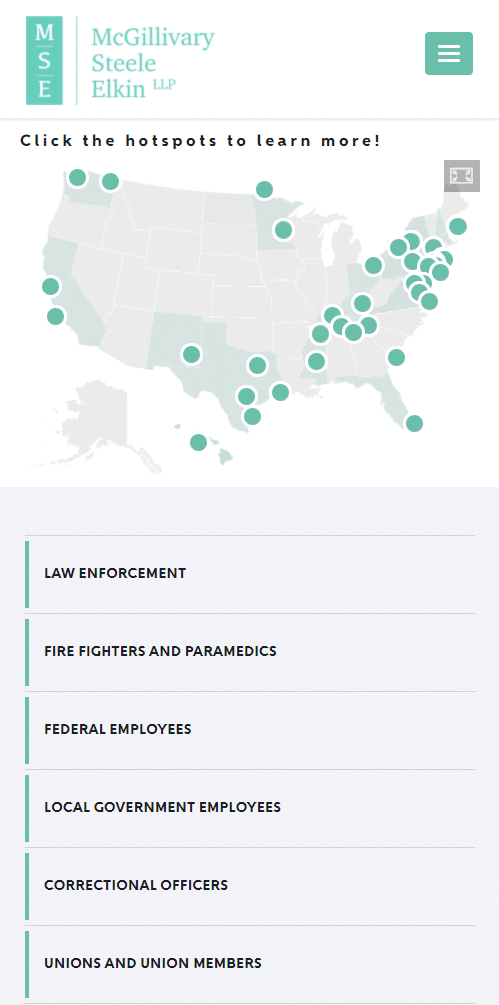 Drupal was chosen as the CMS because of its powerful features and functionality. Specifically, Layout Builder and Protected Pages modules were used for the design layout and protection of cases. With Drupal, they now have the option to create new forms and easily export a CSV file for visitors who fill them out. This is a big step forward as previously they had to write down this information, and they had no flexibility to add new forms. Among the many features are multi-lingual pages, robust filtering for cases, and Drupal Paragraphs for the easy creation and editing of pages.