No matter your organizational goals, your web presence will play a major role. Whether you are as effective as you can afford to be is a key question. Obviously, you could spend a small fortune on your website, social media channels, online marketing, and improving all aspects of your online presence. But because money is always a factor for nonprofits, we have outlined a few steps that you can take to determine the current health of your website and a few ideas on how to make improvements.
Here's what you should focus on:
Search Engine Optimization
Analytics
Website Speed
Security
Accessibility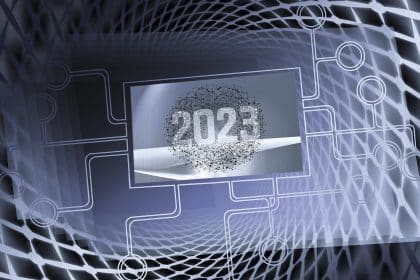 Search Engine Optimization (SEO)
Search engine optimization, or SEO, is the process of optimizing a website in order to increase its visibility and ranking on search engines like Google.
Is your website up to snuff? SEO is constantly changing as there are around 200 ranking factors in Google's algorithm alone. This is why we recommend an SEO audit at least once a year. This audit needs to take a comprehensive look at your website's optimization, including technical, on-page and off-page elements. This includes aspects like:
Meta tags
Keyword density
Backlinks
Social signals
Ultimately, a successful SEO audit will allow you to prioritize some website changes that will help your website rank higher on SERP (Search Engine Results Pages) and bring more visitors to your site.
Google Analytics 4
Google Analytics is a free web analytics tool offered by Google for anyone with a website. It provides you with information about your site's traffic, including data on where visitors come from, what they do on your site, and how many times they visit before converting. This information allows you to learn more about your target audience and identify ways to improve the visitor experience, so you can make adjustments that increase conversions and drive donations.
Google Analytics 4 (GA4) is the latest iteration of the Google Analytics platform. GA4 now replaces Universal Analytics (UA) as the default for digital analytics measurement in Google Analytics.
Beginning on July 1, 2023, all Google Analytics tracking must use GA4. On that date, standard Universal Analytics properties will no longer process data. You will have the ability to see your Universal Analytics reports for a short period of time after July 1, 2023, but new data will only flow into GA 4 properties.
So, what's new with GA4?
Actually, a lot. The biggest change is GA4 is an "event-based" platform whereas Universal Analytics was a "hit-based" platform. This means tracking a metric like bounce rate is not a metric that GA4 tracks. Instead, it tracks engagement rate. In addition to a different approach to tracking, GA4 does a better job matching users across devices and channels/platforms to provide a more comprehensive report on how people engage with your entire ecosystem. GA4 also uses machine learning and predictive AI to provide insights to you making it easier to analyze data and forecast user behavior. Essentially GA4 allows site admins to collect more detailed information out of the box and analyze that data faster.
If you're not already using GA4, now is the time to start as it will not only allow you to make better decisions about your website based on real world data, its "event-based" tracking may take a bit of time to get used to.
Website Speed
Website speed is the amount of time that it takes for a visitor to interact and fully load your website. This affects both user experience and search engine rankings.
User experience: If your website loads slowly, people are less likely to stay on your site. This means they will be less engaged with the content you offer and more likely to click away to other sites. As an example, pages that load within two seconds have an average bounce rate of 9%, while pages that load in five seconds see their bounce rates skyrocket to 38%.
Even a one-second difference in loading time can have a huge impact on performance:
Search engine rankings: Search engines like Google take into account how long it takes for visitors to access articles or pages when ranking them in search results. Google's ranking algorithm includes several Core Web Vitals metrics that measure website speed. Longer page loading times can result in lower rankings and fewer visits from potential customers. Faster page loading times can also help you rank higher in search results and attract more traffic to your site.
You can improve your website speed by:
Reducing the size of any images on your site.
Reducing the number of plugins on your site.
Using caching techniques that reduce the load time on site
Consider using a content delivery network (CDN) that will improve the performance of your site by serving content from locations closer to where it will be accessed.
Security
Security is important for any website, regardless of the size or purpose. A secure website protects both your donors and their personal information. There are a few straightforward steps you can take to make sure your site stays safe.
Security starts with choosing the right hosting provider, which is the company that makes your website available to viewers online. This also means ensuring your website is up to date with the latest software and plugins. Open-Source solutions like Drupal and WordPress are great platforms for websites, but like all software they need to be maintained. This doesn't just mean turning on auto-updates for plugins as not every update addresses a security concern and may actually change how something you're using the plugin for is done. This is why it's important to stay on top of these updates and review the release notes to ensure you should update.
You can also add extra security measures to your site that will make it even more secure, like using two-factor authentication if you have sensitive information stored on site.
Accessibility
The goal of website accessibility is to make websites useful to as many people as possible. The federal government and those institutions that do business with them have accessibility requirements under Section 508 of the Rehabilitation Act of 1973.
While this law may not apply to your website, other laws possibly do, so your website should be accessible. Most accessibility standards are moving toward WCAG 2.0 standards to best meet the needs of people with disabilities.
There are four categories that WCAG 2.0 focuses on:
Perceivable
Your contents need to be presented such that all individuals can understand it. One example of a success criteria would be providing text alternatives for non-text content like images or videos.
Operable
Your content must be navigable. An example of a success here would be ensuring that all content can be accessed without a mouse (via a keyboard alone).
Understandable
Users should be able to easily comprehend your content. Avoid the use of excessive jargon or abbreviations that may not be universally understood.
Robust
Your digital content should be created so that user agents (assistive technology like a screen reader) can interpret it.
The benefits of web accessibility compliance extend far beyond lawsuit prevention. There's also an opportunity to gain a competitive advantage, increase market share, and ultimately generate more sales revenue.
Over a billion people are estimated to have some form of disability, which can include blindness and deafness. This is about 15 percent of the world's population.
People with disabilities spend a half-trillion dollars annually.
Two-thirds of ecommerce transactions are abandoned by people who are blind because of lack of accessibility.
Companies without accessible sites are losing $6.9 billion a year to competitors whose sites are accessible (U.S. Department of Commerce).
As you can see, there are a lot of areas to consider to maintain a healthy website. The first step, as when you are physically sick, is to seek the opinion of a trained physician. In this case, the website doctors at New Target are ready to give you a complimentary website audit to see where your website might be near death, mildly sick, or just in need of a mega-vitamin.
Contact us, and we'll schedule your audit right away. Let's get your website healthy in 2023!