CHALLENGE
A leader in their industry, Ivantis is the medical device company that created the Hydrus Microstent. They needed to increase the awareness of, and the number of, doctors who are certified to use their MIGS device.
SOLUTION
New Target worked with Ivantis to create a campaign and accompanying landing page to help inform medical professionals and consumers about their marquee product, the Hydrus Microstent.
We took a comprehensive approach to expanding awareness for this product knowing that medical decisions are often not made by a single person. From a video series for doctors to consumer-focused search ads to organic social posts, we put a plan in place to increase the awareness and understanding of the Hydrus Microstent across our target audiences.
Our media buying efforts focused on social (specifically LinkedIn) and Google search ads.
We selected LinkedIn as a way to connect with doctors and other medical professionals through multiple ad types. Additionally, to capture a savvy audience who is actively searching for information, we layered in search ads.
Our paid efforts experience a CPM that's 50% less than the industry average on LinkedIn where we continuously see results that outperform expected results from a CPC and and CTR standpoint.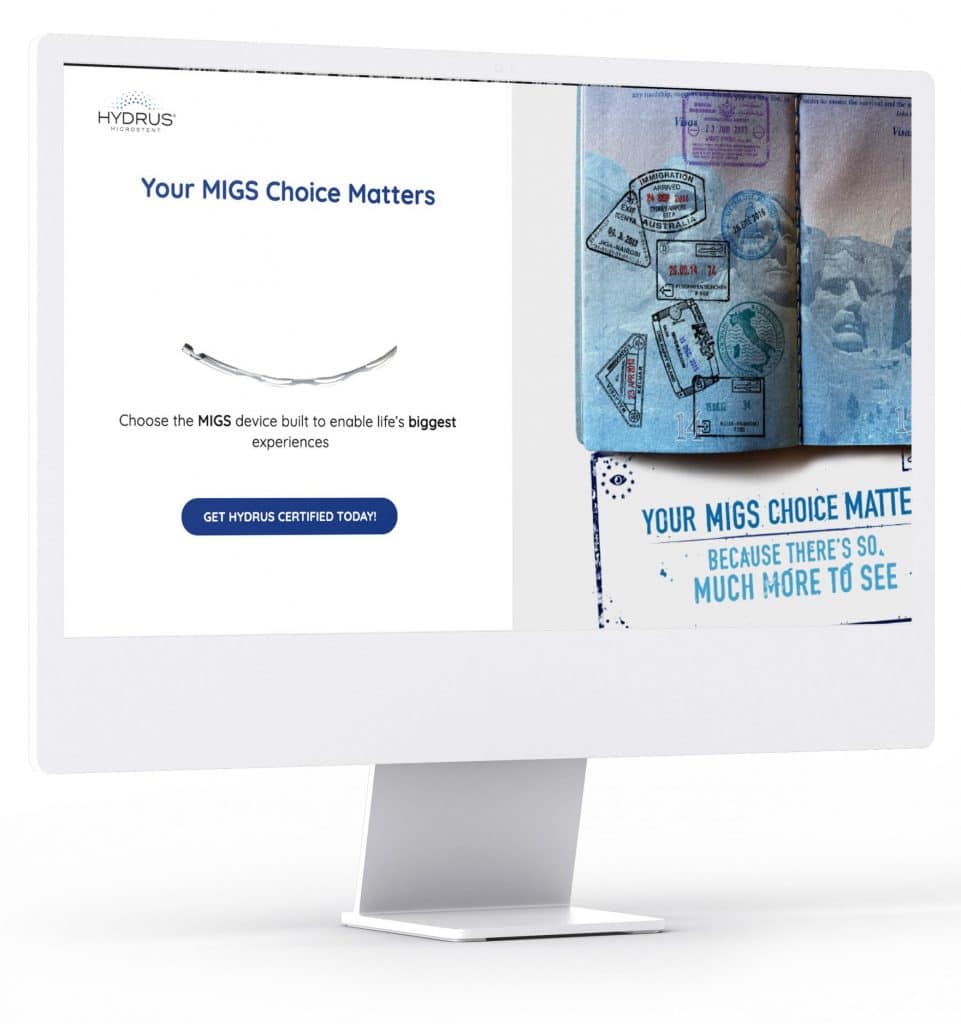 A big part of this project was creating a landing page where we could convert leads.
We wanted to create something that was unique and highlighted the features of the Hydrus device. During the discovery phase, we focused on the process of getting certified and getting the device in use once certified. We researched competitors and focused on creating a flow for visitors that answered their questions, provided reassurance, and ultimately made getting started easy.
We settled on a SPA (Single Page App) approach built with WordPress that allows content to be easily updated and emphasizes the user's needs as they get closer to a conversion.